The Culvert Kuching here in Santubong is getting a lot of attention these days because it has a very unique style.
It is easy to choose The Culvert Kuching Hotel for a weekend gateway because it enjoys it overlooks the South China Sea.  The view is both romantic and relaxing.
Some call The Culvert Kuching a 'hipster' hotel, but it seems the hotel is comfortable to identify itself as a resort.
WHAT TO EXPECT AT THE CULVERT
The hotel consist of culvert like rooms with private toilet and bathrooms.
According to the Culvert Kuching in a statement, "all rooms are complete with its own toilet and bathroom for your ultimate comfort and privacy", so you need not worry about guest watching you bathing.
The Culvert Santubong encourages you to however grab their King Suite to enjoy "modern freestanding bath".
In terms of facilities, The Culvert Kuching provides free toiletries, slippers, towels, key card access and free parking.
There's free Wifi, a swimming pool and a private beach too.  I was made to understand the hotel also has the very first underwater sound pool in Sarawak, so that's interesting.
Considering the concept, it's also interesting to know that there's sauna facilities on the hotel grounds.
I guess, I shouldn't say too much since I've not been there, but the photos below, courtesy of The Culvert Kuching Facebook page would give you a better idea of the hotel.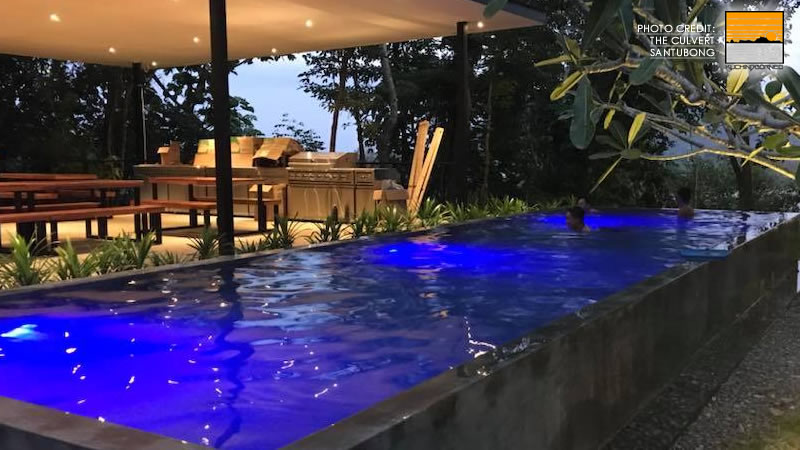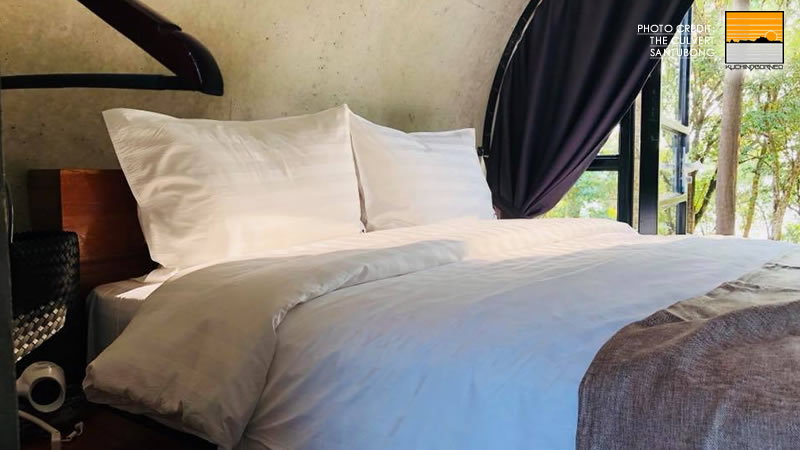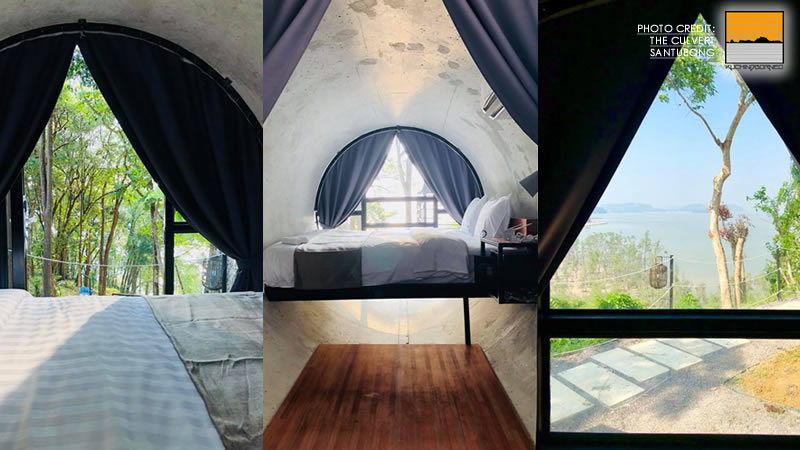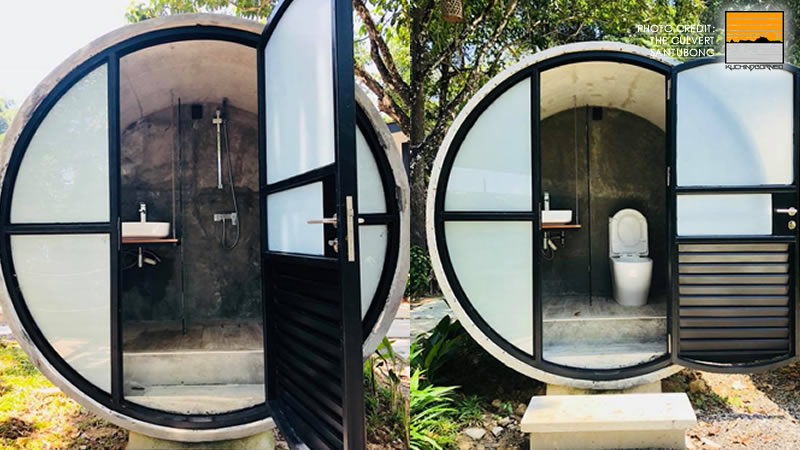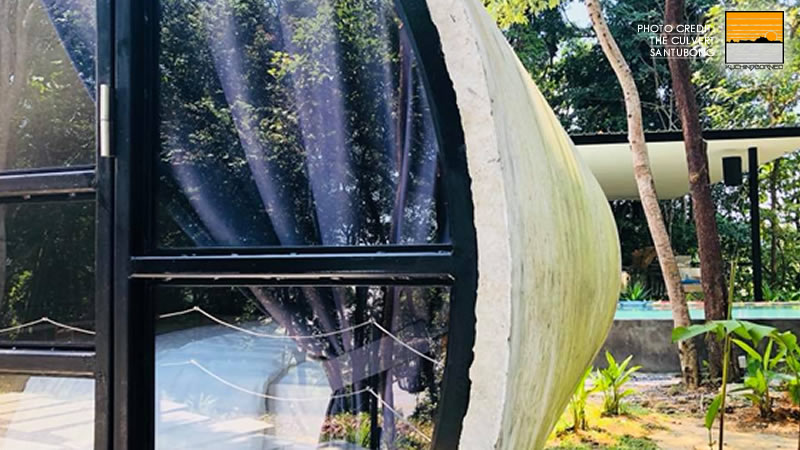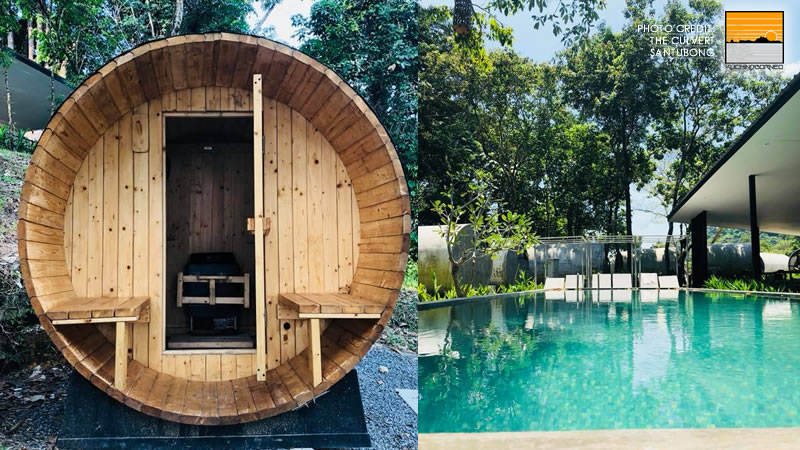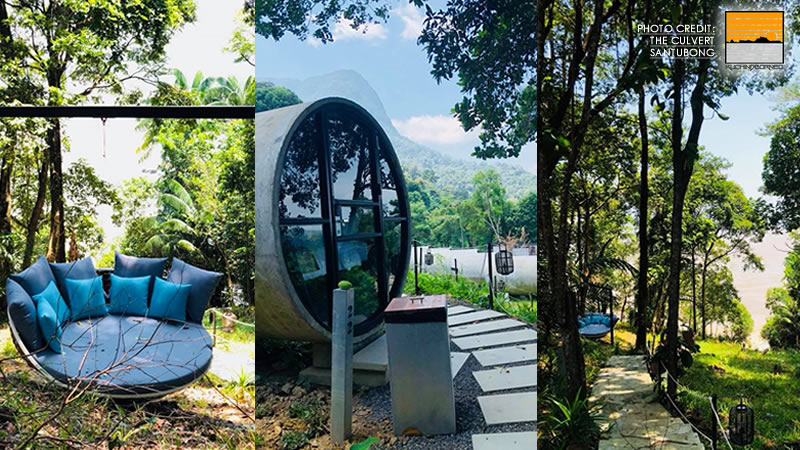 BOOKING AND MEALS AT THE CULVERT SANTUBONG
Since Santubong itself is quite a distance from Kuching, having meals within The Culvert Santubong grounds would be the best option.
Based on the information I gathered, meals are included for every booking made in the hotel.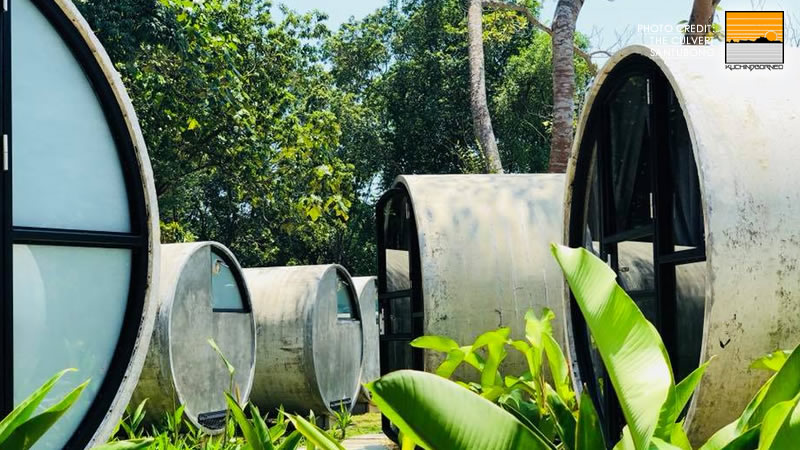 The meals allotted are for buffet breakfast, lunch and dinner.
You can also request airport transfer if you are arriving by air.  Bookings for The Culvert Kuching is now open, and when I checked the rates, you can expect it to be priced above RM200/night, although the link below will show you special rates.
OTHER HOTELS BY THE BEACH IN KUCHING
Not fancied by The Culvert?
Still want a beach gateway in Kuching? Read my top hotels by the beach in Kuching.