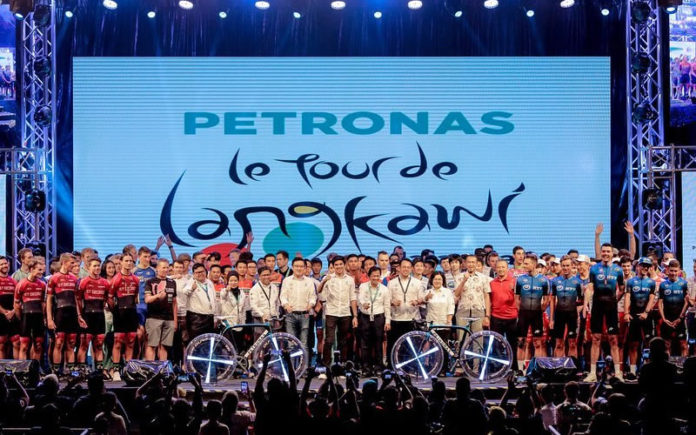 The Le Tour de Langkawi in Kuching (LtdL Kuching) will see several major roads in Kuching City closed.
The 25th edition of the Le Tour de Langkawi (LtdL) cycling event which will be happening on 7 February 2020.
According to a news report by The Borneo Post, the police have identified 10 locations where the road closure or diversions will take between 7am to 11.30am on that day.
These road closures and diversions will be done in phases to minimize traffic congestion during the LtdL Kuching.
Some 373 personnel will be deployed by members of the security force to ensure smooth traffic during the period.
Roads and locations which will be closed or experience diversions for event are :
Padang Merdeka (starting/finishing)
Jalan Barrack
Jalan Khoo Hun Yeang
Jalan Open Air Market
Jalan Gambier
Jalan Main Baazar
Jalan Tunku Abdul Rahman
Jalan Abell
Sri Aman roundabout
Jalan Central Timur
Jalan Tan Sri Ong Kee Hui
Taman Budaya/the Crookshank traffic light junction
Civic Centre
Jalan Badruddin traffic light
RTM traffic light
Satok Flyover
Satok Bridge
Jalan Tun Abdul Rahman Yaakub
Abang Haji Kipali roundabout
Samariang roundabout
Bulatan Sesco roundabout
Jalan Bako
Senari Port traffic light
Jalan Kampung Bako
Bako roundabout
Jalan Keruing/Bako traffic light
Jalan Keruing/BCCK traffic light
Jalan Keruing/Bintawa traffic light
Bintawa 1 roundabout
Bintawa roundabout
Merican Salleh traffic light
Klinik Tanah Putih traffic light
i-Com Square roundabout
Sekama/Pending traffic light
Mendu traffic light
Jalan Batu Lintang
Wisma Saberkas traffic light
Jalan Haji Taha traffic light (under Satok flyover)
Padang Pasir roundabout
Jalan Open Air Market
Jalan Gambier
Jalan Main Bazaar
Jalan Tunku Abdul Rahman
Jalan Lebuh Wayang
Jalan Main Baazar
Jalan Tun Abang Haji Openg
AREAS INVOLVED IN LTDL KUCHING
The following are areas involved in the cycling event.
RTM/Jalan Satok traffic light
Jalan Kulas
Traffic lights from Jalan Badruddin towards RTM
Padang Pasir roundabout
Jalan Haji Taha roundabout
Sri Aman roundabout towards Jalan Padungan
Jalan Abell towards Jalan Padungan
Jalan Song Thian Cheok towards Jalan Padungan
Ban Hock roundabout towards SK ST. Mary traffic light
Road closure and diversions will be removed once the cyclist have passed the areas.
For more details on which roads are closed, you can go to the event website. Photo from LtdL FB.
For more events in Kuching, check out our event page.