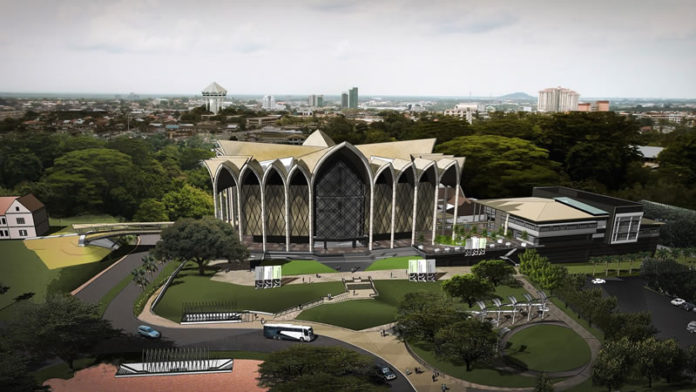 SUBSCRIBE TO MySARAWAKTELEGRAM TO GET NEWS & UPDATES ON SARAWAK.
The largest museum in Malaysia and second largest in Southeast Asia, Sarawak Museum Complex, will be opened in April 2021.
This was confirmed by Tourism, Arts and Culture Minister Datuk Abdul Karim Rahman Hamzah and it was reported by newspaper Borneo Post.
According to the article, the Sarawak Museum Department is now in the midst of filling the the museum complex with the artifacts and specimens.
The unique looking museum boast of 21st-century facilities and amenities, with over 1,660 exhibits to be shown to the public once opened.
If you want to know more about the Sarawak Museum, you can read my compilation on the museum here.