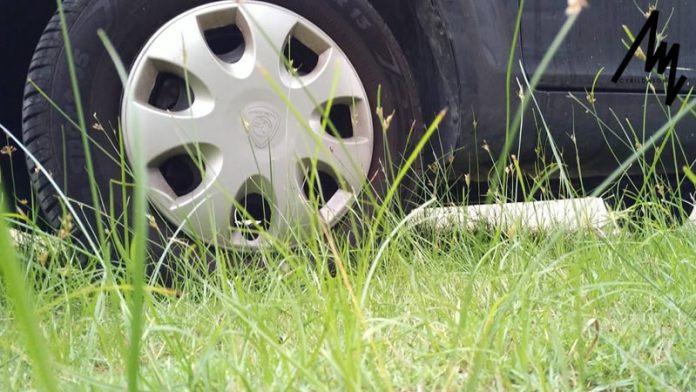 Kuching car rental services allows you to rent a a car for hours, days, weeks and years.
Usually, this kind of services are offered by companies, but some locals are also offering the services.
Reputable car rentals are also available in Kuching and do come highly recommended.
Tips before renting a car in Kuching
Renting a car in Kuching usually means that the rental company arrange pick up and delivery of the car to your location.  Some prefer you to pick up the car at their offices.
There's different procedures, but in general, the car you rent should be in good condition.
That said, here's some tips before you rent a car.
Take a photo of the car exterior and interior prior to driving it away.
Make sure you have all documentations ready such as your identification documents, driving documents.
Make sure the car is in good condition.
Most opn space parking spots in in Kuching are chargeable using the coupon issued by MBKS/DBKU. Look out for small green huts  as seen below to get parking coupons.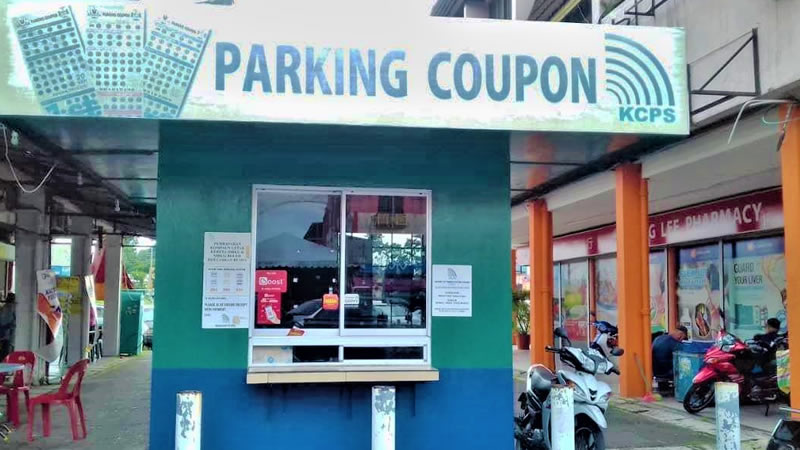 Renting a car online
If you prefer booking a car online, you can do so by using the booking system below. It is fast and convenient and the cars are also well maintained.
Kuching car rentals
Alternatively, here are a few car rentals in Kuching that are active.
Kuching Car Rental

Aj205 1st Floor MJC Newtownship, Jalan Batu Kawa, 93250 Kuching, Sarawak
Tel: +60168884020 (Aris), +60198492868 (Andy)
Email: kuchingcarrental09@gmail.com

Kereta Sewa Cikgu Ayu

S/L 35, 1st Floor, Riveredge Commercial Centre, Jalan Datuk Patinggi Haji Abdul Rahman Yakub, 93050 Kuching, Sarawak
Tel: +6

0126249441

Petra Jaya Car Rental

132, Jalan Semariang, Petra Jaya, 93050 Kuching, Sarawak
Tel: +6

0109697171

Pronto car Rental

98, Jln Padungan, 93100 Kuching, Sarawak
Tel: +6

0138116778

Flexi car Rental

Lot 7050, Second Floor, Jalan Sekama, Kuching, 93300, Kuching, Sarawak, 93300
Tel: +6

082335282
If you find the listing inaccurate, or want to add, or delete any of the numbers above, kindly contact us here to have that done.
Listing is done for free and we just require accurate information to be given.
Other transport based rentals in Kuching
If you are looking for other modes of transportation to rent, check the links below.
Recommended reads
Find a hotel in Kuching