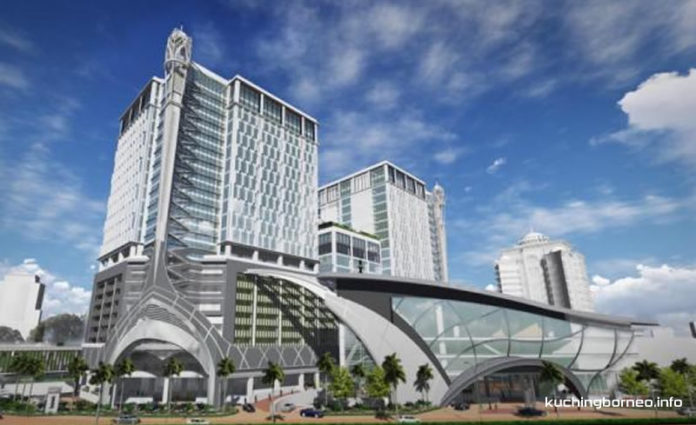 Hikmah Exchange in Satok is a new shopping and office building in Kuching City that is set to transform the landscape nearby Jalan Haji Taha in Satok entirely.
The 23-storey development sits on approximately 4-acre of land, and once completed would be a leading centre for government administrative centre and businesses.
With an estimated Gross Construction Value (GCV) of RM350 million, the development will offer 49,828 metre square of office space in its 22 storeys of high tower, and 13 storey office towers.
An event centre with a capacity of 1000 pax event hall and up to seven units function rooms is also in the plans of Hikmah Exchange.
Aside from that, there would also be a concourse floor which would offer fine dining food and beverages.
The RM300 million project is slated to be completed in 2020.
Recommended reads
Find a hotel in Kuching