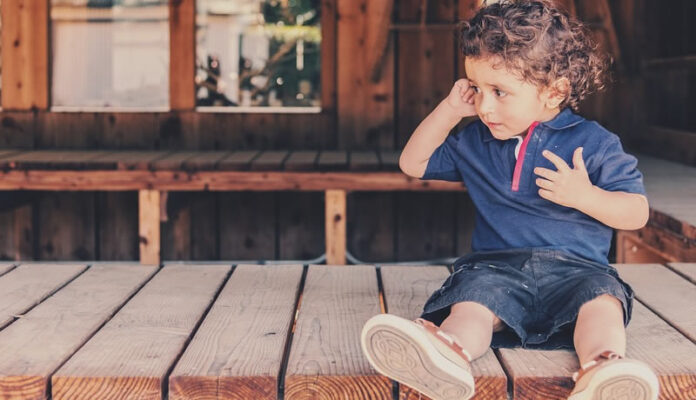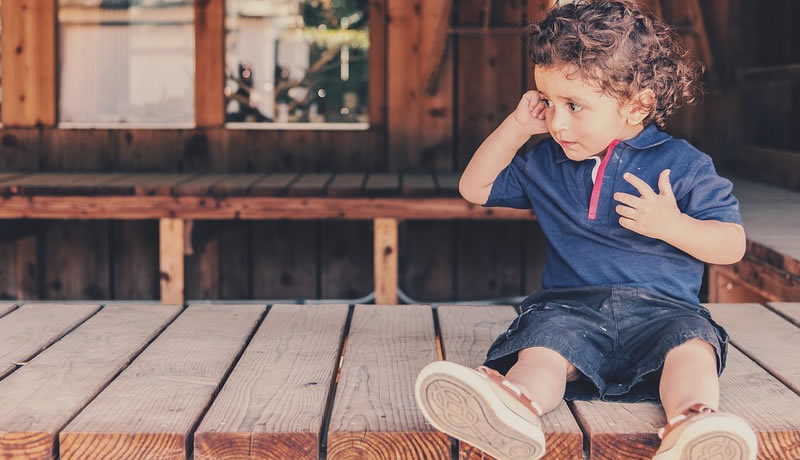 SUBSCRIBE TO KUCHINGBORNEO.INFOTELEGRAM TO GET NEWS & UPDATES ON KUCHING.
Children below 12-years of age are now allowed in public places in Kuching.
The new ruling was made known by Sarawak Disaster Management Committee (SDMC) Chairman, Datuk Amar Douglas Uggah Embas in the SOPs forwarded by the SDMC.
Children must however be accompanied by parents or guardians who have completed both doses of Covid-19 vaccination.
The decision was in line with Sarawak (including Kuching) going into the National Recovery Plan (NRP) Phase 3, which reduces restrictions for fully vaccinated individuals.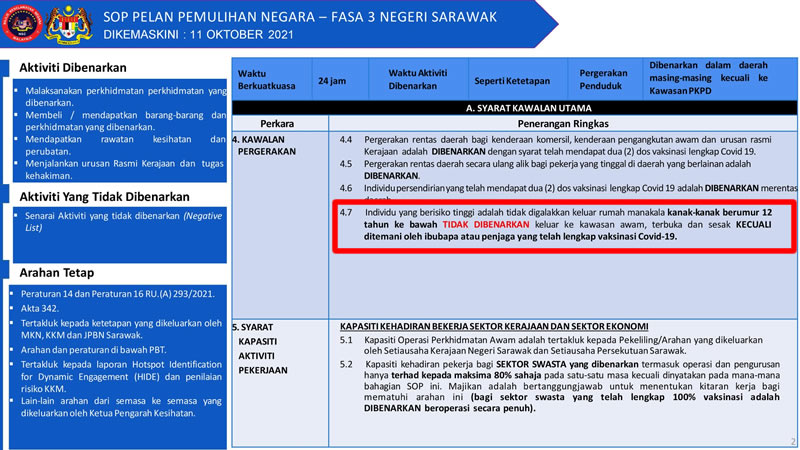 Relief for parents
The decision will likely be welcomed by most parents as their children below 12 had been stuck indoors for months since Covid-19 Standard Operating Procedures (SOPs) banned children from public places to curb Covid-19 infections.
Most importantly, this now allows parents to bring their families for outside dining and recreational activities.
For teens from 13 and above, they are now undergoing vaccination via schools and local government clinics with many schools hitting more than 97% in vaccination rate.
You can check the percentage of vaccination in Malaysia schools in this link: https://covidnow.moh.gov.my/school/
Not all will allow children yet
Despite the relaxation of movement for children under 12, most business establishments have not relaxed their entry policies yet.
Most remain unaware with the latest decision while others prefers the number of infections to drop significantly before changing their business policy on children.
However, as Sarawak moves into the endemic phase, it is believed that it is only a matter of time before these businesses will allow children back into their stores.
Despite the relaxation of movement, it is important to note that children below 12 are unvaccinated and are still at risk of getting Covid-19.
That said, it would be wise to ensure these children adhere strictly to SOPs if they do go out to public places, or to avoid them from going out unnecessarily.
If you need to buy children face mask, offers for such mask (including 4 ply-Korean face mask) start at RM0.32 online.
Also, don't forget to follow KuchingBorneo on Facebook for the latest on Kuching.