What About Kuching (WAK) celebrates the arts, culture and lifestyles of the people of Kuching by creating a platform to share the abundant talent in Kuching, and throughout Sarawak.
The event was developed by numerous communities in Kuching City through their own initiative, coming together to state their respective content under a common festival umbrella called 'About Kuching – Celebrate Arts, Culture and Lifestyle'.
The What About Kuching festival usually starts from the end of September and ends on October 29th.
During this month long festival, local collaborators from all walks of life come together to share their passion and love through events which are related to arts, culture and lifestyles of Kuching.
WHERE WILL WHAT ABOUT KUCHING HAPPEN?
The festival doesn't exactly have a fixed ground but the heart of What About Kuching will be along the Kuching Waterfront.
Nonetheless, other locations also do get involve for as long as they are within Kuching.
Prominent destinations for the festival events are Kuching Waterfront, The Old Court House, The Waterfront Hotel and Pullman Hotel.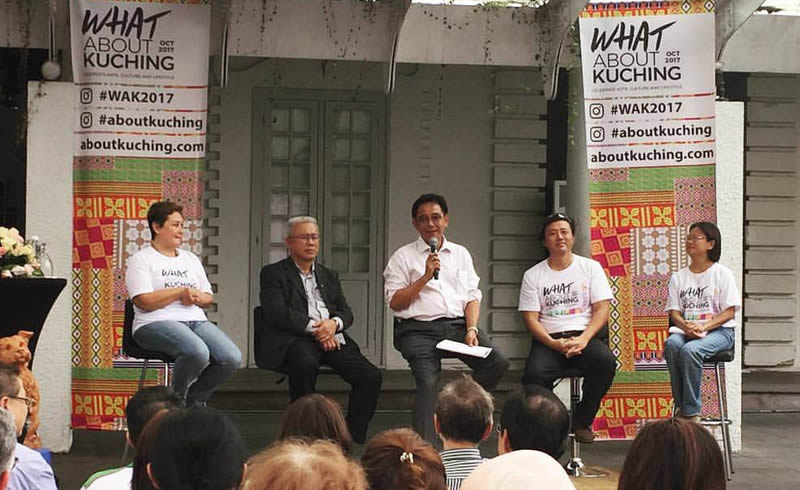 Over the years, the event has expanded to even feature locations in Pending.
EVENTS AT WHAT ABOUT KUCHING
As previously mentioned, there's a huge variety of events during What About Kuching . Over the years, events linked to social media such as Tether Kuching (TetherKCH) had also made its way into the festival.
Usually events do make a return every October, but some do drop out as most of these events are organized by NGOs.
Prominent events include food safaris, dances, deejay showcase and classes, craft making, bazaars and so on.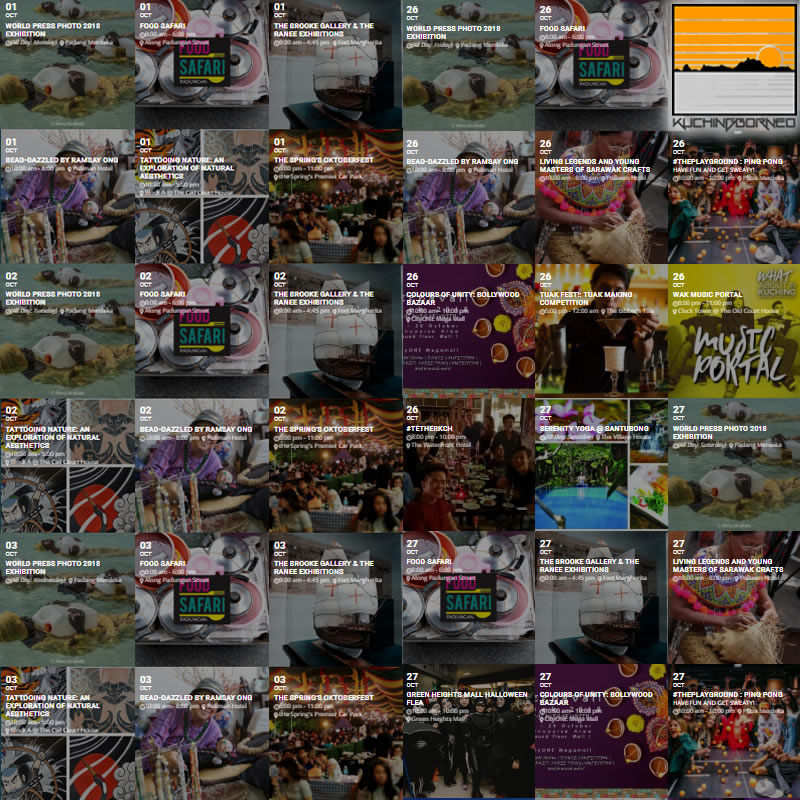 That said, the event list does change form year to year, so it would be important to look out for the unveiling of the events which usually happen a month before the whole event starts. I usually do a preview of WAK if I do have time.
TICKET PRICES
Ticket prices vary from event during the festival. Some events do not charge and are free entry. Others charge a minimum door fee.
MORE INFORMATION
In order to know more about What About Kuching, you will need to refer their their official website at www.aboutkuching.com.
If you intend to attend the festival and want to save on transportation, This hotel listing of hotels located at the center of Kuching will be of great help.