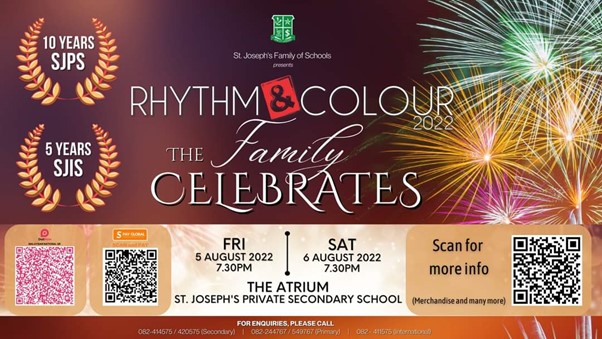 SUBSCRIBE TO KUCHINGBORNEO.INFOTELEGRAM TO GET NEWS & UPDATES ON KUCHING.
St. Joseph's Family of Schools Kuching will be celebrating two milestone anniversaries this coming August 2022.
The private school group which is managed by the Catholic Church will be marking the milestones by organising a variety concert and fundraising event on August 5 and 6 this year.
Both St. Joseph's Private Primary School and St. Joseph's Private Secondary School will mark their 10th year since inceptions while St. Joseph's International School will be marking its fifth year since their inception.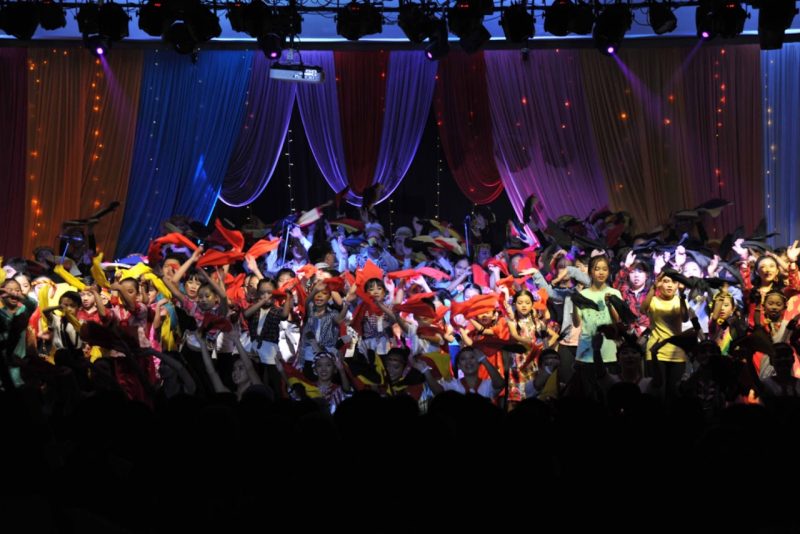 Highlights of the anniversaries
According to the school's statement, the event which is themed "Rhythm and Colour: The Family Celebrates", reflects the coming together of the alumni, staff, students and supporters of the schools, after two years of absence due to the Covid-19 pandemic.
It will highlight the schools historical roots and milestones, with the celebratory event showcasing an array of talents in the performing arts such as award-winning choral performances as well as drama and dance.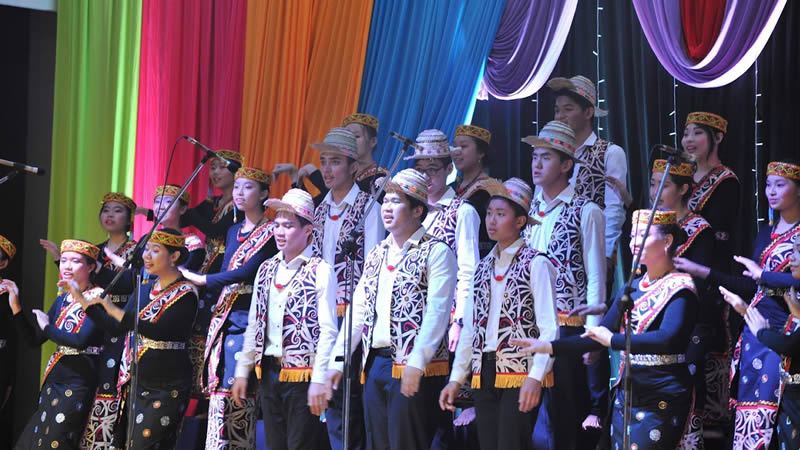 This showcase will also give many a glimpse of the schools' grand history in performing arts niche which started in the 1960s in which started when the La Salle Brothers who ran St. Joseph's School at that time, organised yearly plays and musical performances.
These events help develop and nurture creativity among St Joseph students and this legacy has now been handed down to the present generation whose musical, choral and drama productions have garnered international recognition in recent years.
The event will be streamed live at the schools' "Rhythm and Colour" website at https://sites.google.com/stjosephkuching.edu.my/rhythmandcolour2022/home with further details of the event also made available there.
Funds for a new school block
In addition to celebrating the anniversaries of its school, the school in a statement also said that the celebration will also be used to gather funds for a new school block which is much needed by the school.
The RM15m new block, known as a multifunctional school building, is planned on the current gravel carpark in between the primary school and secondary school at Jalan Nagor.
It is expected to include classrooms, dance and music rooms, resource center and a multipurpose hall.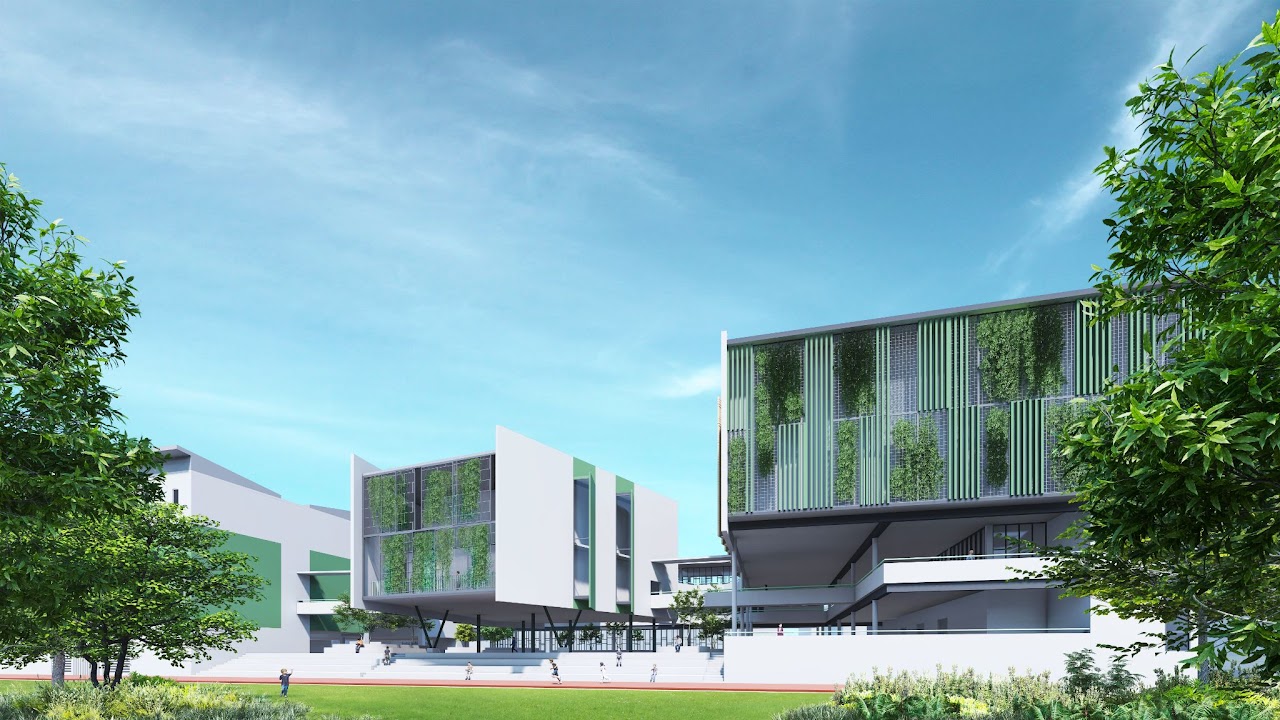 Once completed, this new block will further help current and future students of St Joseph academically, while at the same time further enhance the school's established history in performing arts.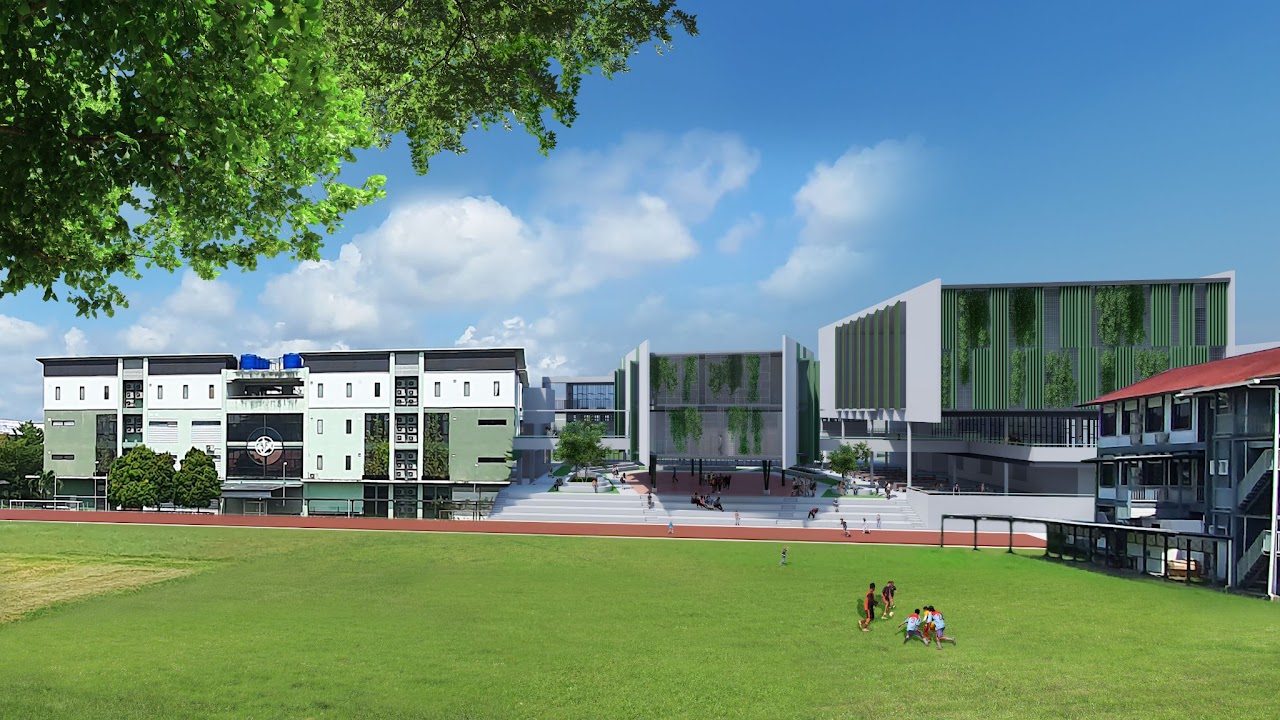 Contribution towards the new school building can be made by contacting the schools at 082414575 / 082420575 or donating via SPay (Sarawak Pay), via the link on the schools' 'Rhythm and Colour' website on Aug 5 and 6.
The link will be made available during the live-streamed show. For more information on St Joseph Private School, you can visit this link.