SUBSCRIBE TO KUCHINGBORNEO.INFOTELEGRAM TO GET NEWS & UPDATES ON KUCHING.
Sarawak is set to enter Phase 4 of the National Recovery Plan (NRP) from January 3rd 2022.
In a press statement released by the Malaysian Defence Minister, Dato'Seri Hishammuddin Tun Hussein today, Sarawak, will be joined by Kelantan, being the last two regions in Malaysia to move into the final phase of the NRP.
It was already noted in media reports yesterday that Sarawak Chief Minister, Tan Sri Abang Johari Tun Openg had hinted that Sarawak was ready to move into Phase 4 of the NRP hence an indication that the the Sarawak Disaster Management Committee (SDMC) will likely also heed such decision.
You can read the full statement by Hishammuddin below.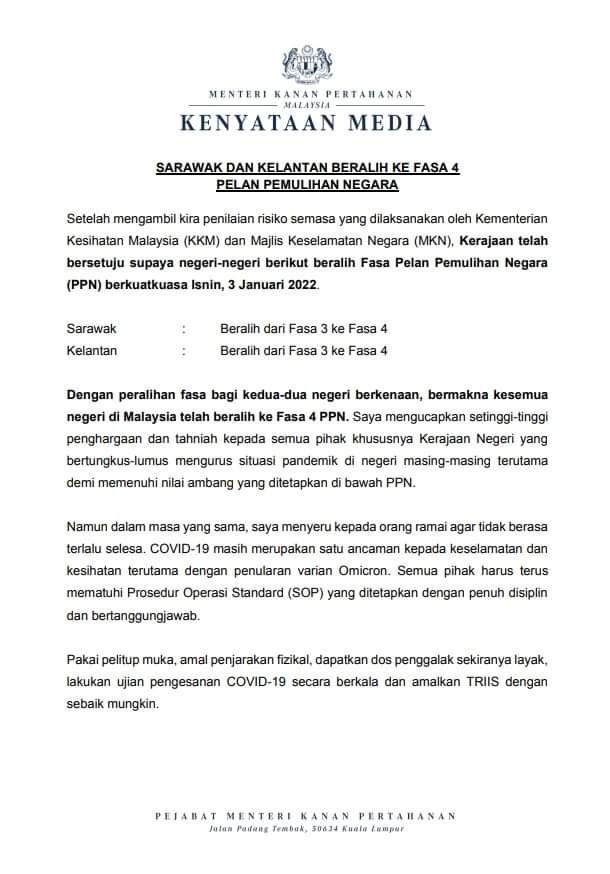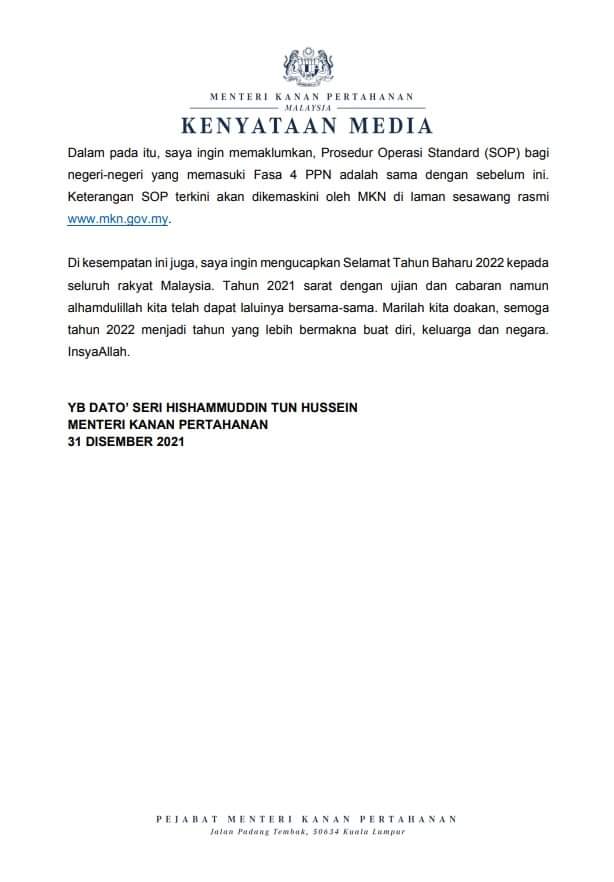 What does Phase 4 of the NRP mean?
Phase 4 is the last phase of the NRP in which will see all the sectors re-open.
This particular phase means that all public places, including schools, pools and outdoor theme parks, will be opened to the public with strict Standard Operating Procedures (SOP).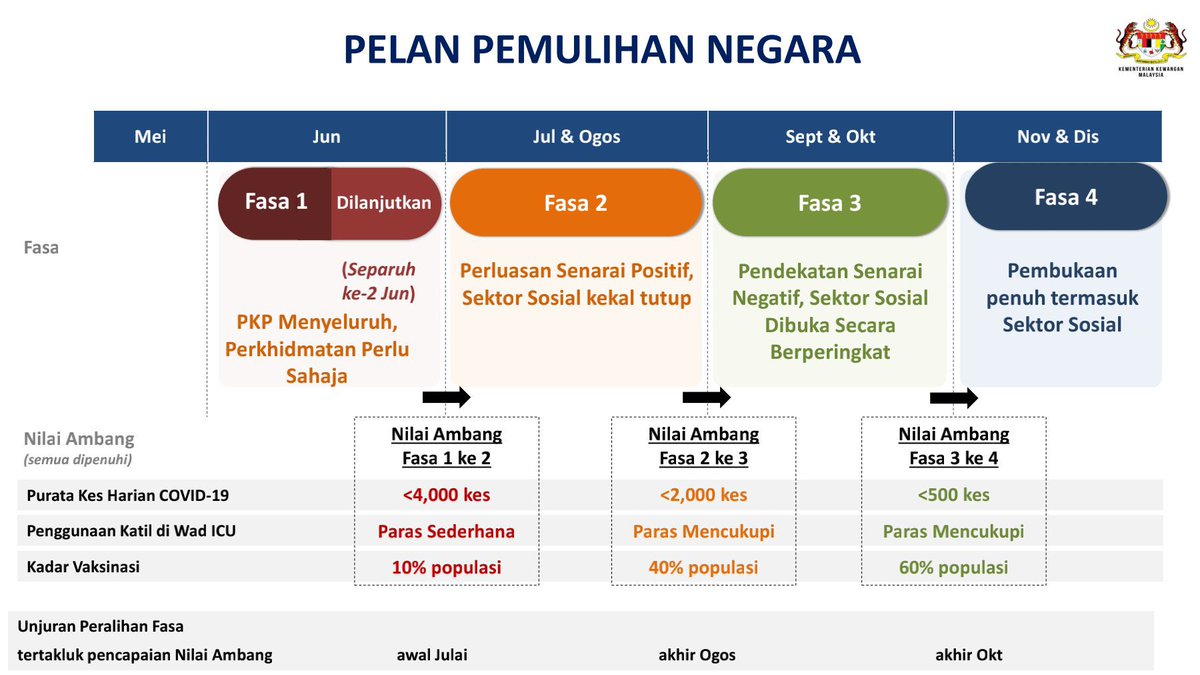 To me, most importantly is that school will be reopened and that children, who have been deprived of face-to-face education for the past two years, will be able to go back to school.
That said, considering the dwindling number of Covid-19 cases, the move to Phase 4 is therefore much welcomed so that life can go back to the new normal.