SUBSCRIBE TO KUCHINGBORNEO.INFOTELEGRAM TO GET NEWS & UPDATES ON KUCHING.
This fasting month, you can go for a Malay-Balinese menu as Pullman has decided to offer a such buffet for 'berbuka' during the month of Ramadhan 2011.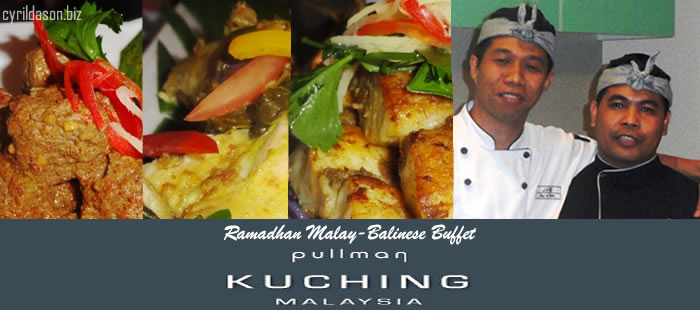 Two chefs, namely Chef Kadek Janu Wirama and Chef Gusti Made Diartawan have been flown in directly from Bali to ensure the dishes served are authentic and delightful for eveyone. On top of that, Pullman has also introduced 'Live Azan' for Maghrib, Isyak & Terawih prayers during this holy month, which are all led by qualified Ustaz from the Sarawak Religious Department.
Each buffet comes at RM89, with advance booking highly recommended. For reservations and inquiries, please contact Pullman at +6082-222888.