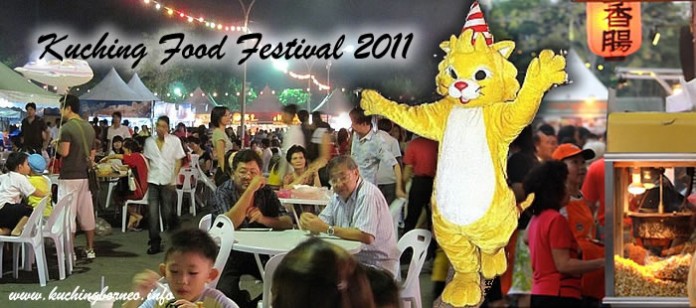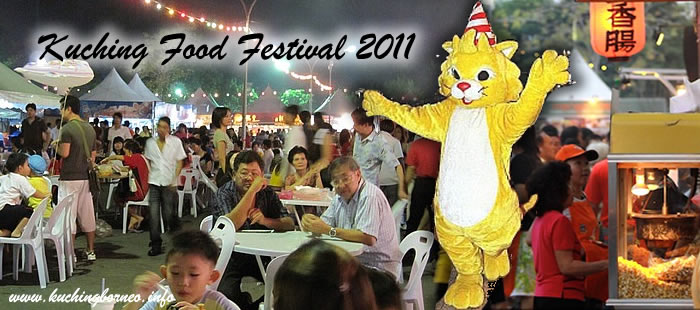 SUBSCRIBE TO KUCHINGBORNEO.INFOTELEGRAM TO GET NEWS & UPDATES ON KUCHING.
The much anticipated Kuching Festival Food and Trade Fair began yesterday with a huge mix of local and foreign delicacies on sale at the outskirts of the Kuching City South Council's (MBKS) Community Hall.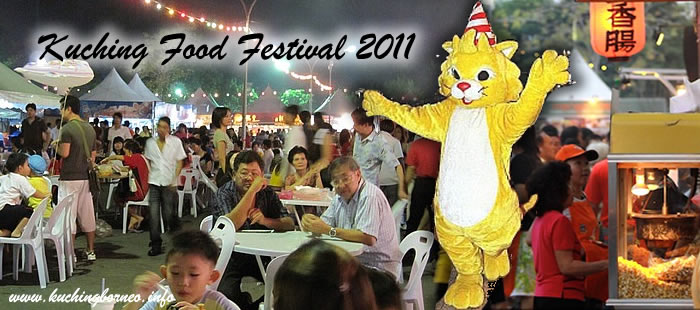 Over 100 food stalls will be open from 5PM daily for a month at this food fest, with thousands expected to crowd the venue in search of their favorite cusine. The food fest and trade fair is one of the many highlights of the anual Kuching Festival which is celebrated to mark Kuchings status as a city. The cat city turns 23 this year.