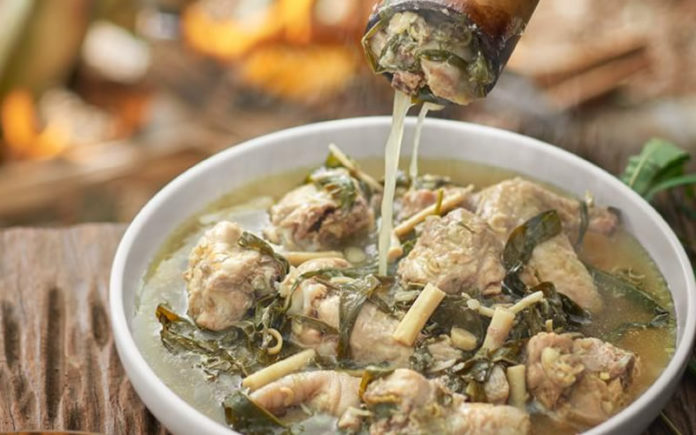 SUBSCRIBE TO KUCHINGBORNEO.INFOTELEGRAM TO GET NEWS & UPDATES ON KUCHING.
The Council of the City of Kuching South (MBKS) is hoping to list Kuching as one of the cities listed in UNESCO's 'Creative City of Gastronomy'.
Such a proposal was revealed by Kuching South Mayor Dato Wee Hong Seng, who together with representatives of Culinary Heritage & Arts Society Sarawak (CHASS) and Society Atelier Sarawak (SAS), handed over the proposal to Tourism, Arts and Culture Minister Datuk Abdul Karim Rahman Hamzah.
First ever such application in Malaysia
According to the report by Borneo Post, the project to propose Kuching to be listed in UNESCO's 'Creative City of Gastronomy' started this last November 2020.
It is said to be the first UNESCO Creative Cities Network (UCCN) application from Malaysia.
UCCN was started in 2004 to promote cooperation with and among cities that have identified creativity as a strategic factor for sustainable urban development, and if Kuching is successful in its application, it will join about 246 cities which are currently already in the network.
The UCCN comprises of seven creative fields: Crafts and Folk Art, Design, Film, Gastronomy, Literature, Media Arts, and Music.
It is interesting to note that only Phuket is in the current list of thirty-six Cities of Gastronomy at the time this article is posted.
What is the criteria to be UNESCO's 'Creative City of Gastronomy'
In order to be listed under as a City of Gastronomy, a city need to meet a number of criteria set by UNESCO.
They include:
Well-developed gastronomy that is characteristic of the urban centre and/or region;
Vibrant gastronomy community with numerous traditional restaurants and/or chefs;
Endogenous ingredients used in traditional cooking;
Local know-how, traditional culinary practices and methods of cooking that have survived industrial/technological advancement;
Traditional food markets and traditional food industry;
Tradition of hosting gastronomic festivals, awards, contests and other broadly-targeted means of recognition;
Respect for the environment and promotion of sustainable local products;
Nurturing of public appreciation, promotion of nutrition in educational institutions and inclusion of biodiversity conservation program in cooking schools curricula
Cities already in the program will be monitored and reviewed every four years.
What this means for Kuching
Well, I am biased to say that food in Kuching is better than anywhere else in the world, so being recognized for food is something Kuching is long overdue.
I do hope the proposal will be accepted and that Kuching will get listed as one of the many Cities of Gastronomy because I can only see the benefits of being part of the list.
On top of that, our world famous Laksa Sarawak deserves a spot in such a city, don't you think?
Btw, if you have time, do check the best local food you can try out in this post.