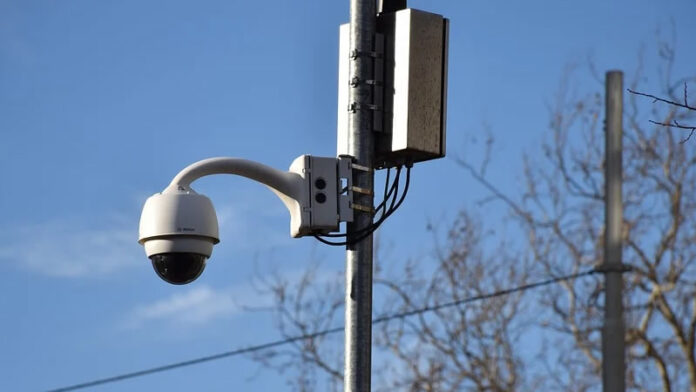 SUBSCRIBE TO MySARAWAKTELEGRAM TO GET NEWS & UPDATES ON SARAWAK.
There is plans to install 800 CCTV (Closed-circuit television) cameras in Kuching with proposed sites of the CCTVs covering areas within the jurisdiction of the Kuching North City Hall (DBKU), Kuching South City Hall (MBKS), Padawan Municipal Council (MPP) and Kota Samarahan Municipal Council (MPKS).
According to a report Borneo Post, the Ministry of Local Government and Housing will be working with Sarawak Multimedia Authority (SMA) to install these CCTVs which will be placed at 200 sites in Kuching and Samarahan Division.
The initiative under the Smart City digital economic sector agenda will see these CCTVs used to monitor crime, traffic offences and so on.
Datuk Seri Dr Sim Kui Hian, who Minister of Local Government said that tender for the CCTV installation will be opened by the end of the month with installation works proposed to begin in the second quarter of the year.
"The transparent open tender starts from the end of January, and installation works will kick off by the second quarter of the year," Dr Sim said to Borneo Post.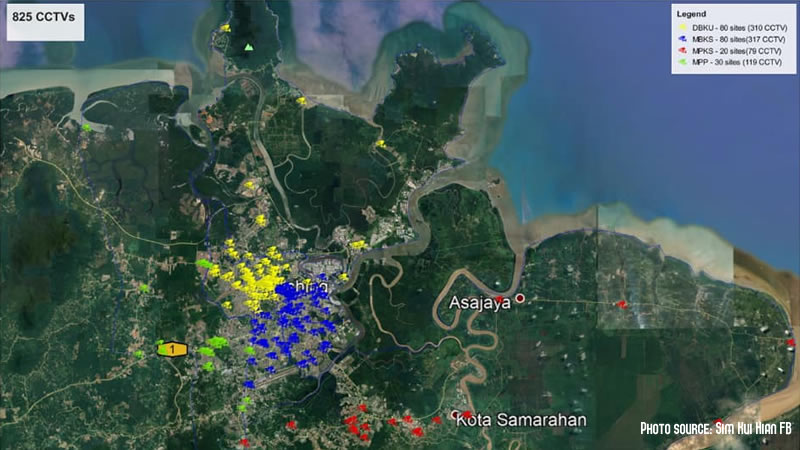 "They will be used to monitor crimes, traffic offences and so on. In Sarawak we are very special because we will have Sarawak Integrated Operations Centre (SIOC), which means that all this information will go to one place and from there will go to different agencies," he said.
The CCTVs will be operational 24/7 and a snapshot of the proposed CCTVs location show that it will cover places as far as Sadong Jaya in Samarahan.
CCTVs are part of Sarawak's Smart City concept
The installation of these CCTV cameras is part of Chief Minister Datuk Patinggi Abang Johari Tun Openg's digital economy agenda to accelerate Sarawak's economic growth via the Smart City concept.
The concept deploys the SIOC as a command centre in which will use data to to execute essential services.
It is understood that local governments and services will work together with the Sarawak government to have integrated smart city.
SMA general manager Dr Zaidi Razak was quoted by Borneo Post as saying that they have plans to bring in Trienekens and Department of Drainage (DID) into the system as well, hence further maximizing integration.
Part of Kuching already monitored by CCTVs
The installation of CCTVs in Kuching is not new.
Last year, the Sun reported that SMA installed 26 CCTVs cameras in India Street, Jalan Courthouse and The Courthouse Connector to serve as a pilot project of this massive CCTV camera installation.
Like the coming 800 CCTV cameras to be installed, the 26 were also connected to the SIOC and was used to monitor crime and activities in the areas it was installed.
MBKS also installed 20 CCTV cameras back in 2015 while DBKU had installed 24 High Definition (HD) CCTV cameras back in 2016.
Both CCTV camera projects focuses on issues such as crime, maintenance, emergency, obstruction and others.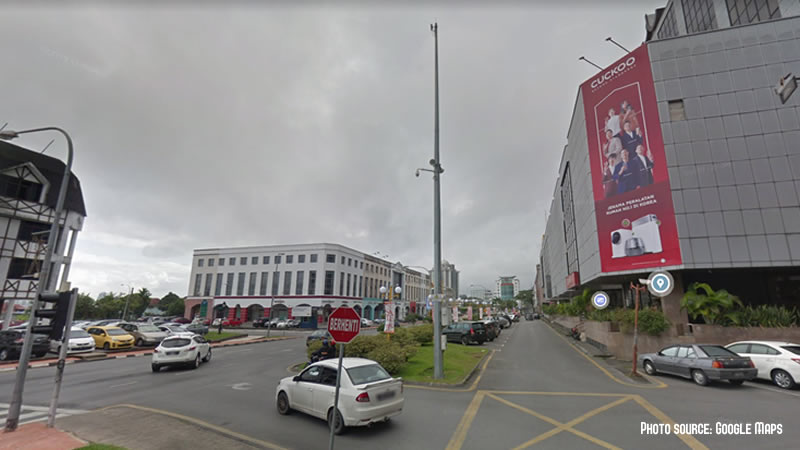 The 360 degrees CCTV cameras by DBKU are monitored by the city council themselves and the 18 meter high poles featuring the cameras can be easily sighted in areas under DBKU's jurisdiction.
CCTV cameras help reduce crime
Thanks to these CCTV cameras, crime rate has dwindled.
This was admitted by the Royal Malaysian police which said that crime rate in DBKU's area had gone down after the CCTV cameras were installed.
Therefore, the installation of another 800 CCTV cameras by the SMA is expected to further improve safety in Kuching and Samarahan.
It is our hope that with these CCTV cameras, crime rate in Sarawak will continue to go down, and make home a much safer place for everyone.