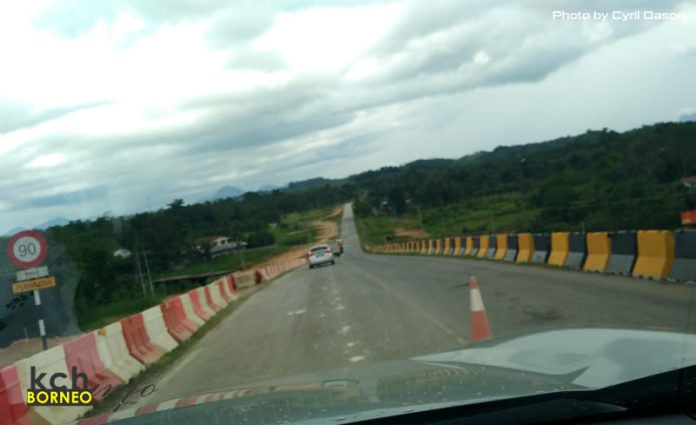 SUBSCRIBE TO KUCHINGBORNEO.INFOTELEGRAM TO GET NEWS & UPDATES ON KUCHING.
Jalan menghubungkan Kapit dan Kanowit, sekaligus menghubungkan Sibu dengan dua bandar tersebut bakal siap pada tahun 2019.
Menurut laporan akhbar Borneo Post, hanya dua bahagian laluan tersebut belum disiapkan, dengan laluan lain sudah hampir siap sepenuhnya.
Jalan yang belum siap melibatkan 14.8km lagi, dan meliputi Jalan Nanga Ngemah/ Nanga Temalat dan Jalan Nanga Ngungun Bypass.
Adalah difahamkan bahawa projek jalanraya bernilai RM757 juta itu membabitkan pembinaan 15 jambatan dan jalan raya berturap menghubungkan Sibu, Kapit, Song, Ngemah, dan Kanowit. – kuchingborneo.info