SUBSCRIBE TO MySARAWAKTELEGRAM TO GET NEWS & UPDATES ON SARAWAK.
The currently constructed TH Hotel and Convention Centre Kuching, located near the Kuching International Airport (KIA), has won the 'Best New Hotel Construction and Design'.
The award was accorded to TH Properties Sdn Bhd at the International Award at the International Property Awards 2017 in London.
Impossible to miss if you pass KIA, the TH Hotel and Convention Centre Kuching incorporates traditional Dayak and Islamic motives, albeit its ultra modern architecture. The most prominent side of the hotel is the roof design which incorporates the Pua Kumbu fabric design.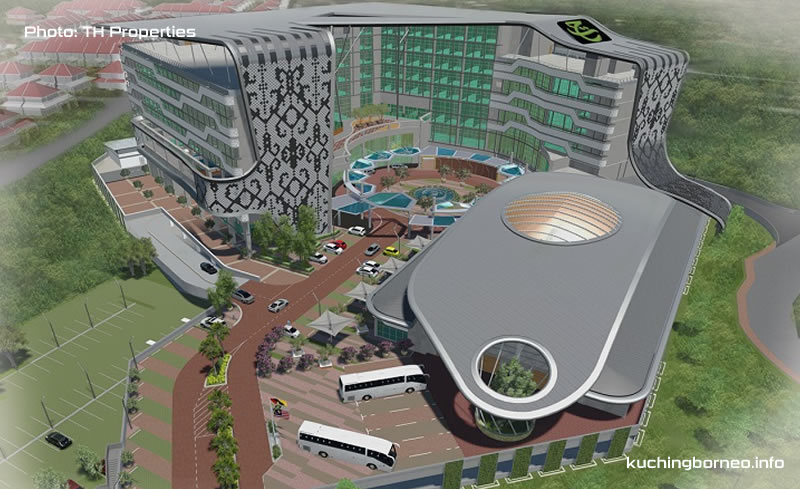 It is understood that the hotel won the award, beating Trump International Hotel Tower Vancouver, Canada and Pan Pacific London, UK.
According to a report by BERNAMA, the award is organised by the International Property Media Group and is participated by 116 countries.
Over 300 companies submitted over 1,000 designs to be judged according to 10 regional areas.