KUCHING – What About Kuching, or more familiar as WAK is returning for the second time to start conversations between Creatives and the eager public about a contemporary and vibrant Kuching.
The event brings together old friends and new acquaintances in an environment that is both inspiring and uniquely Sarawakian.
This time around, this month-long festival is scheduled from 29 September – 28 October 2018.
It will be a celebration of local talent with a spotlight on the creative, sometimes undiscovered, lives of Kuching's communities.
The recently held WAK's sunset mixer at the Waterfront Hotel saw these exact creative content drivers for the festival meet to pitch their ideas for events while making new connections with other creative Kuching communities.
Joining them was YB Datuk Abdul Karim Rahman Hamzah, Minister for Tourism, Arts, Culture, Youth and Sports as the Guest of Honour.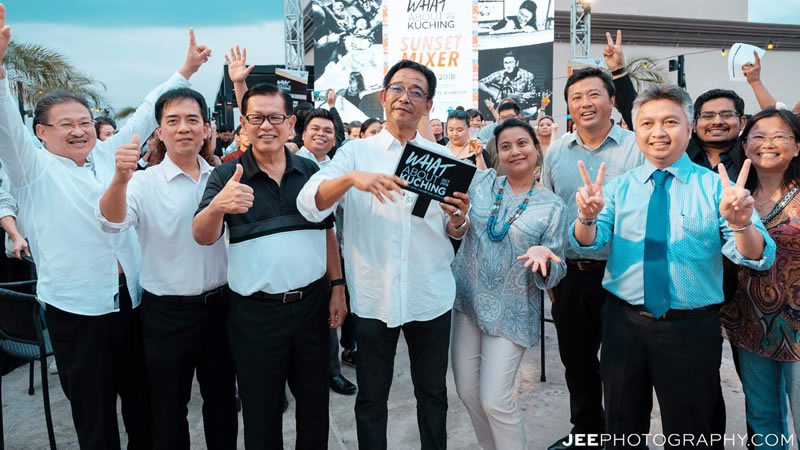 The Festival Director, Donald Tan was pleased with what happened in the first edition and hoped that the second edition would be focusing more on the conversations between content providers and with the eager Sarawak public.
It was also mentioned that WAK 2018 will enjoy improved support from the Ministry of Tourism, Arts, Culture, Youth and Sports and partners from private enterprises, hence making the festival this year even better and exciting.
If you are interested to be part of WAK 2018, check out the WAK website at https://aboutkuching.com. – KuchingBorneo