Want to have seafood, but you also want to eat pork?
There's this place called Chai Shen Ye Seafood located at the Kuching Open Air market which opens only in the evening. 
They serve a variety of dishes here including exotic food such as frogs, fresh water snails and the typical seafood you'd find in any seafood place around town.
The dishes aren't exactly presentable to be honest, but they are adequately tasty.
In terms of pricing, they are also moderate but the real charm of this seafood stall,  which is also part of the Open Air Market, is that the service is fast, and you get to enjoy dinner under the stars, at one of Kuching's oldest landmarks.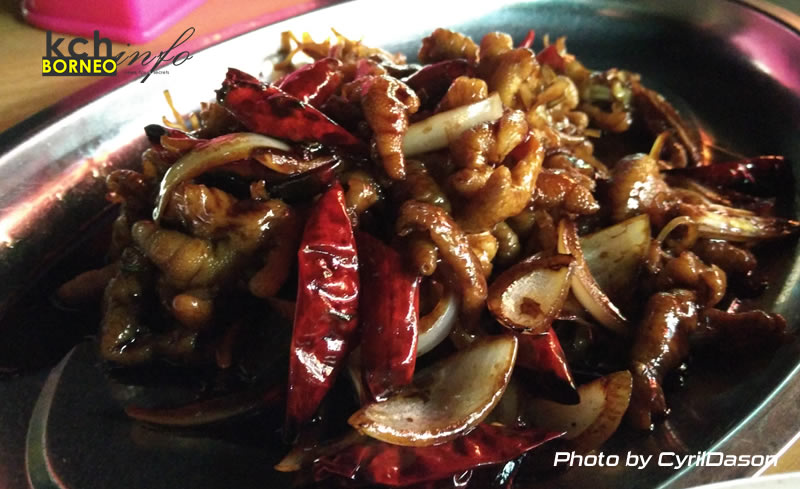 To add up, Chai Shen Yo Seafood is located within five minutes walk of these hotels, strategically within the historical side of the city. Below are some more photos from my previous visit.
Anyway, before you head on here, the place is non-halal.