Kuching has a lot of historical buildings, but getting to them can be a problem if you do not have transportation.
While you can scan online maps for a place to stay, checking out information on a particular hotel can be biased and confusing. As a Kuching local, here, I try to provide you a review of hotels in Kuching which are closest to historical attractions or buildings.
Please do note that the hotels listed below are in random, and if you would like to know more about them, just click on the link/hotel name.  To learn about these historical buildings or areas, please go here.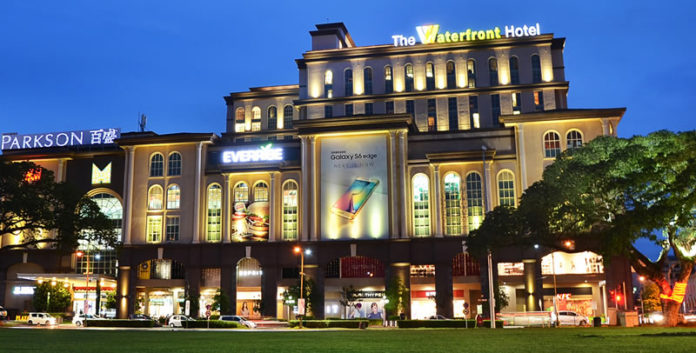 The Waterfront Hotel is located at the old quarter of Kuching. Historical attractions located within 5 to 10 minute of the hotel include Brooke era buildings such as the the Old Sarawak Museum, the Textile museum, the Old Court House, the Kuching Old Mosque, the Main Post Office, St Thomas Cathedral, Carpenter Street and the Square Fort. The Astana, and Fort Margherita are also historical buildings built during the Brooke era which are located just across the river from the hotel.
To get the best rates at this hotel, search for it below.