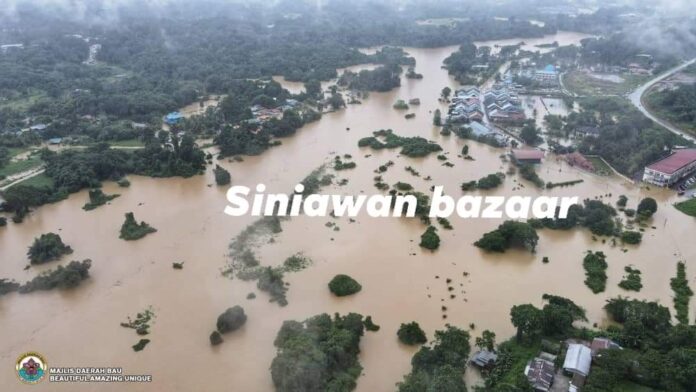 SUBSCRIBE TO MySARAWAKTELEGRAM TO GET NEWS & UPDATES ON SARAWAK.
The flood in Bau shows no signs of subsiding as rain continues to fall, and king tide expected to happen almost daily until next week.
The interchange of heavy rain and drizzles had caused water to rise up in low lying areas in Kuching, with Bau district particularly hard hit.
Flood prone Siniawan seems almost covered with water, while the SMK Bau is also flooded.
As mentioned before, Bau Town is also cut off from any connection to Kuching due to the floods.
Aerial photos shown by the Bau District Council below show how bad the situation is currently as help and relief is brought in to help those stranded or are in need.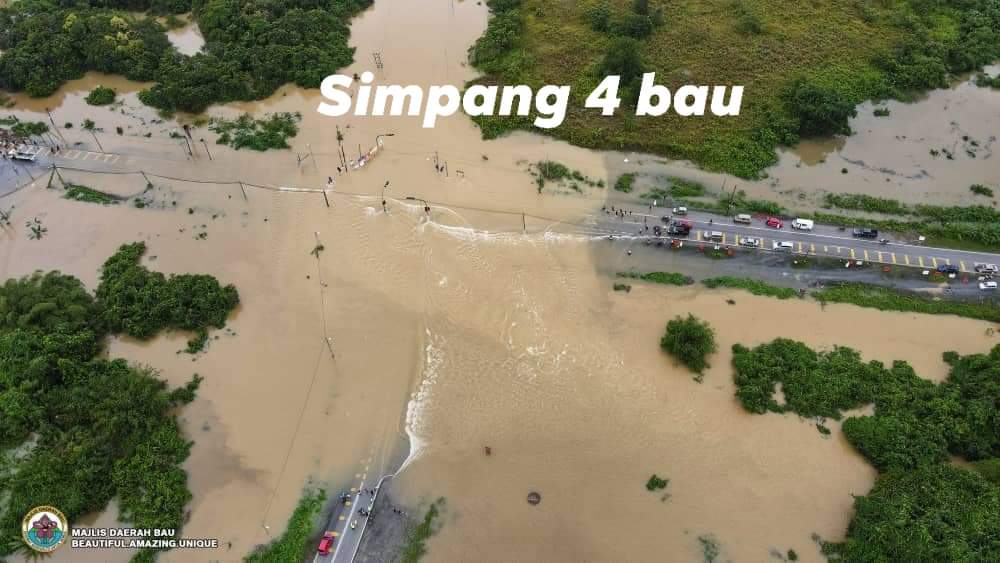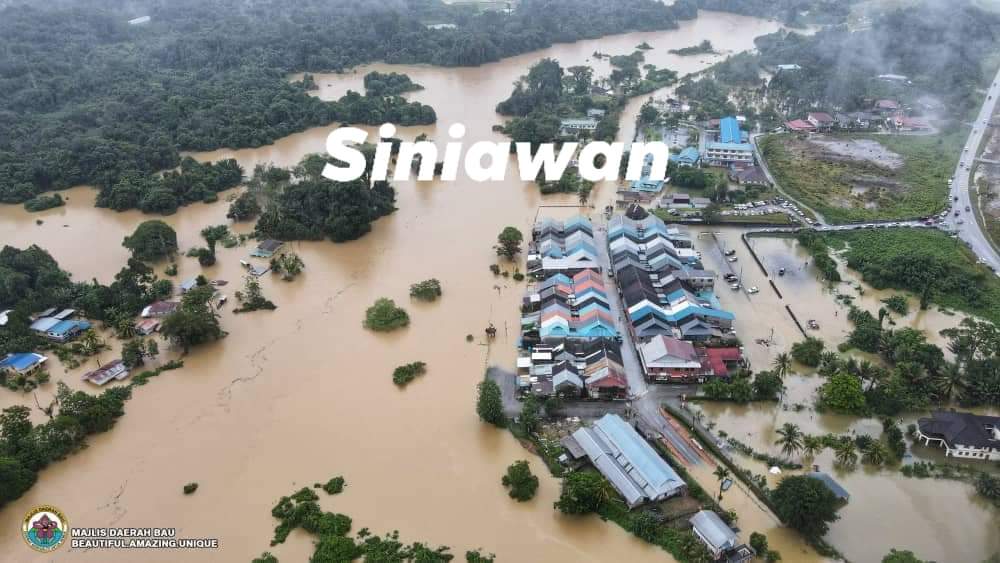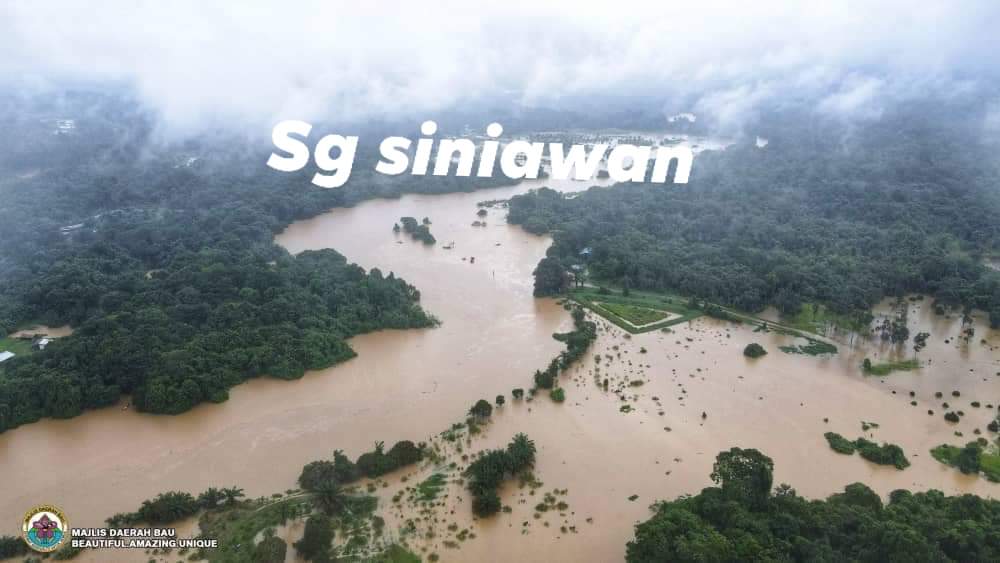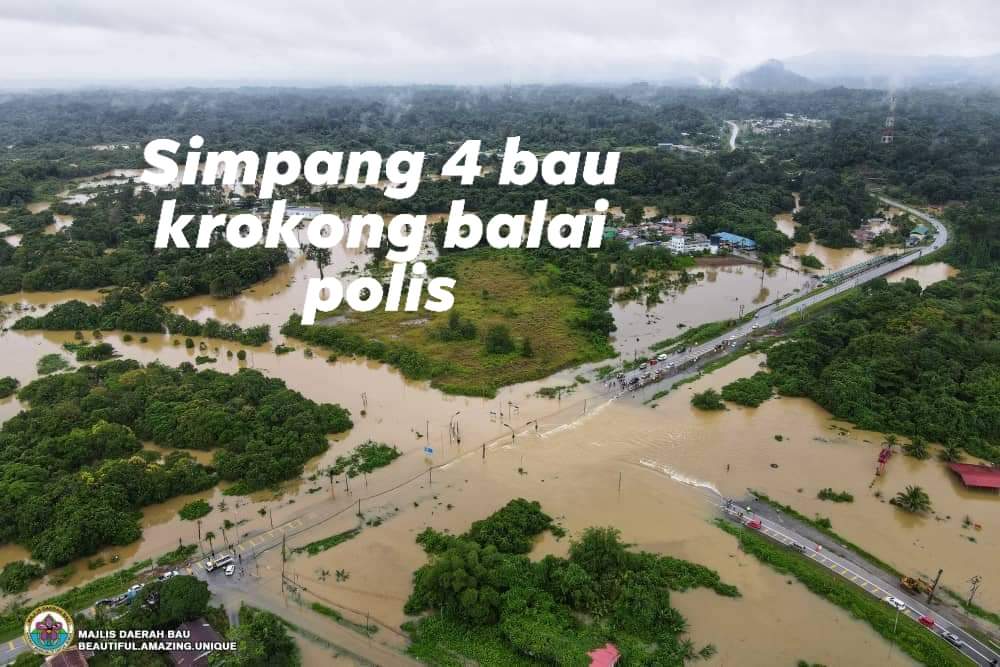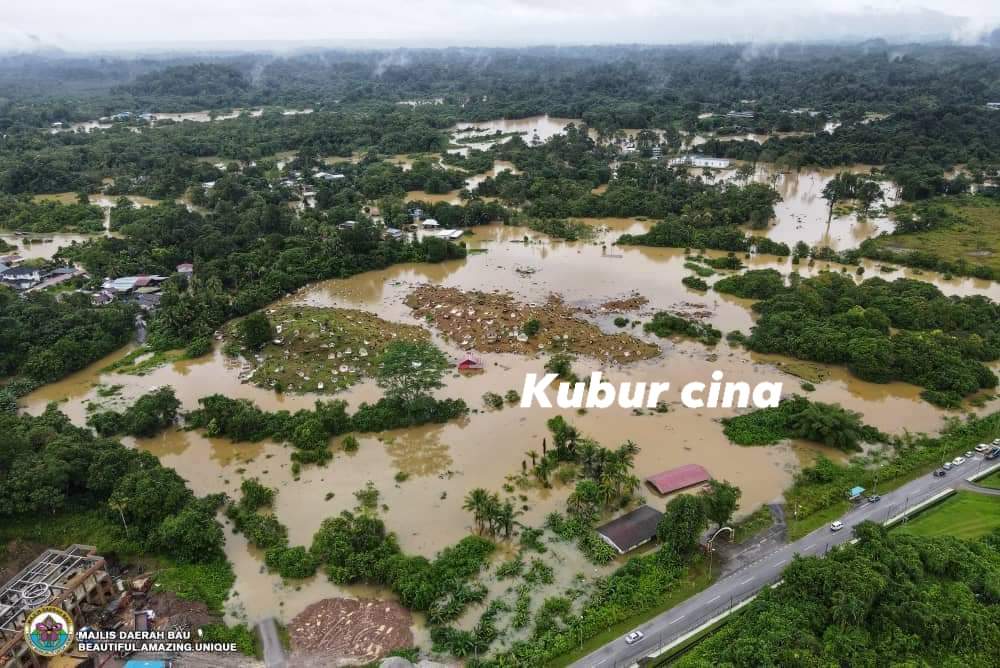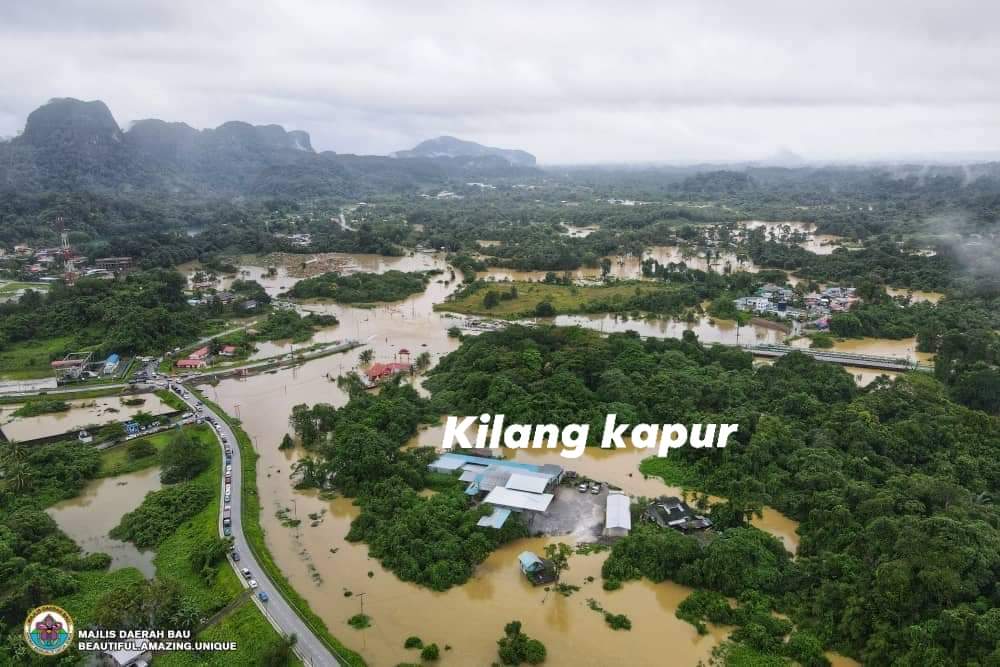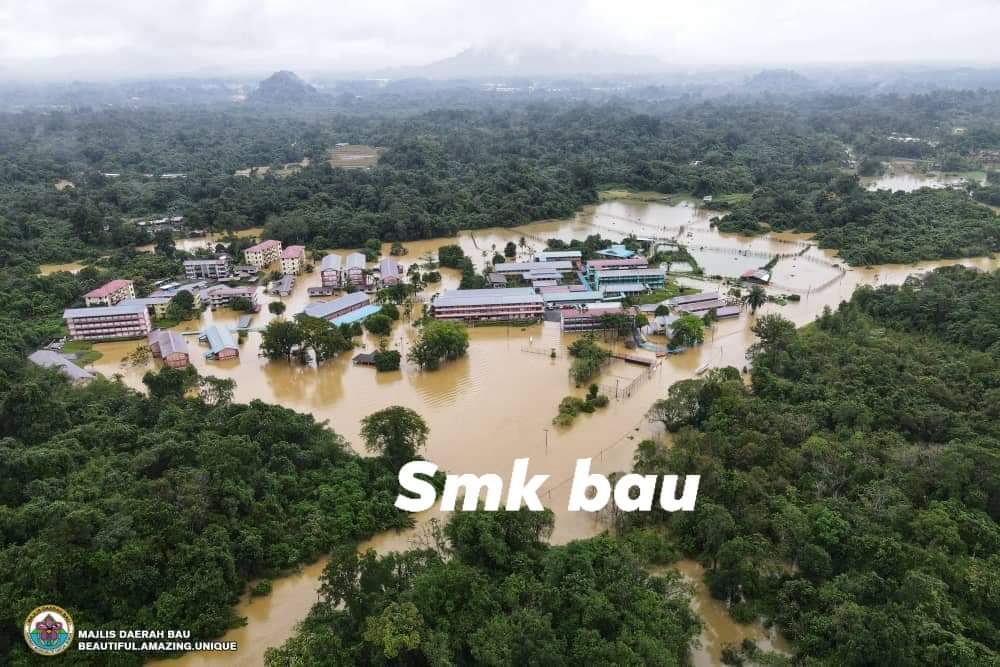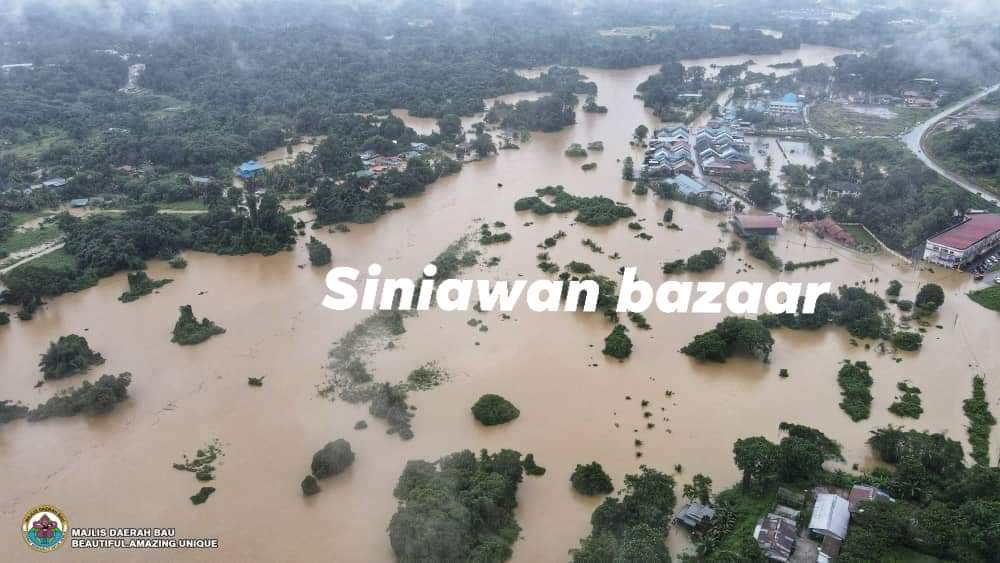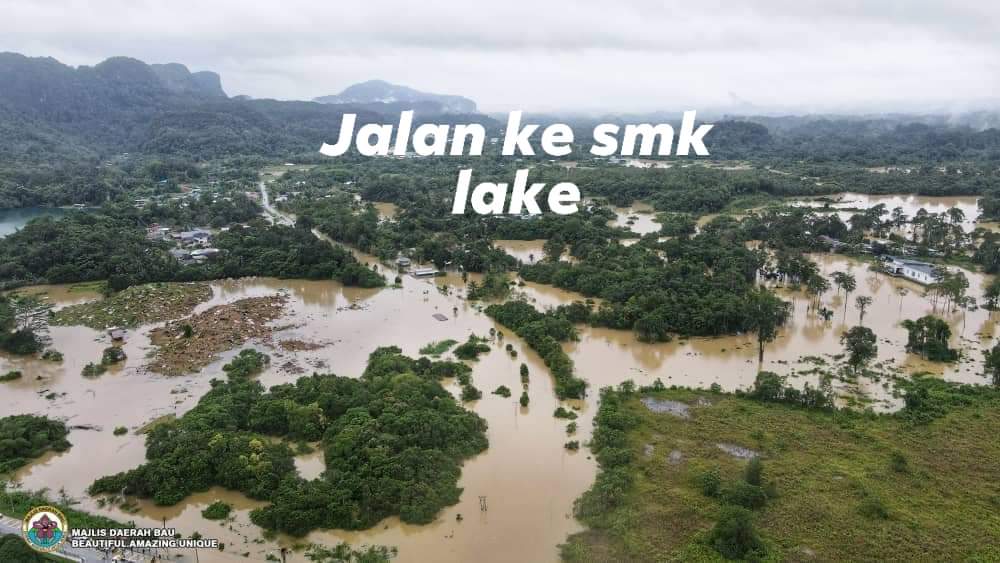 It is hoped that the flood situation will subside very soon, but until then, we pray for the safety of all affected.