SUBSCRIBE TO MySARAWAKTELEGRAM TO GET NEWS & UPDATES ON SARAWAK.
Both routes of the 4 ½ Mile flyover here in Kuching, popularly called the 4th mile flyover, is now open for public use.
The announcement was made by JKR Sarawak in a brief Facebook post by its Pan Borneo Unit.
Previously in March, only traffic from Serian to Kuching was allowed on the flyover.  However, this move has helped decrease traffic congestions greatly despite the fact that the flyover was only operating one lane for the route.
Now, JKR Sarawak has decided to also open the opposing Kuching – Serian route on the flyover, hence further easing traffic flow which tends to be heavy along that route.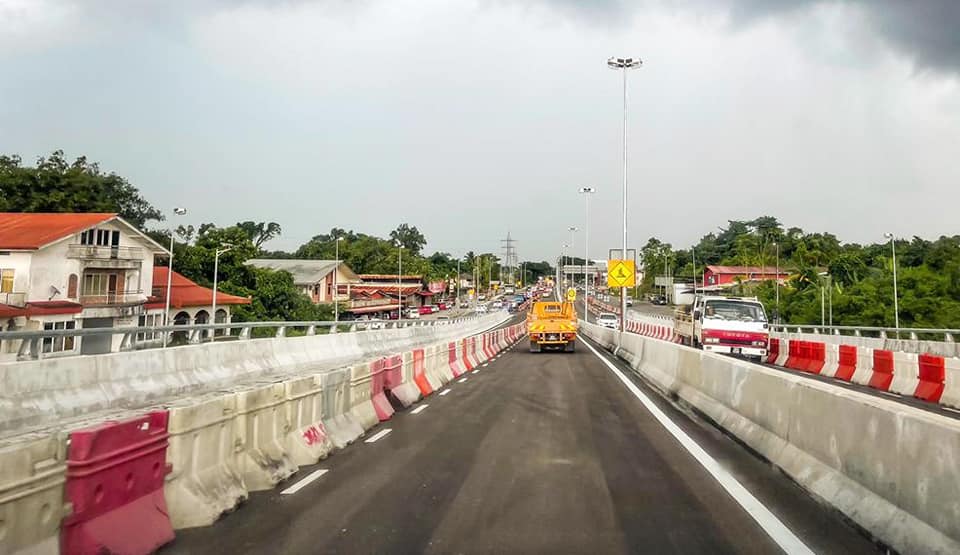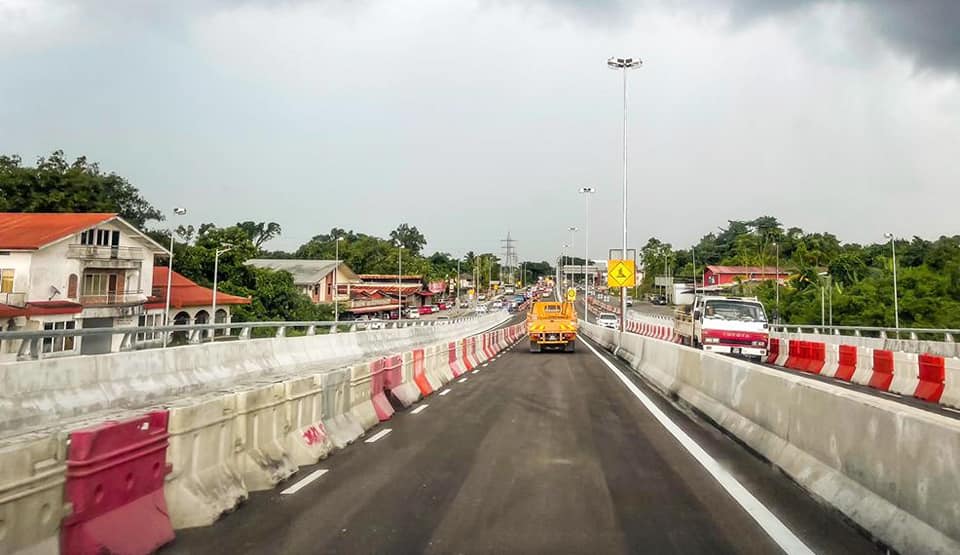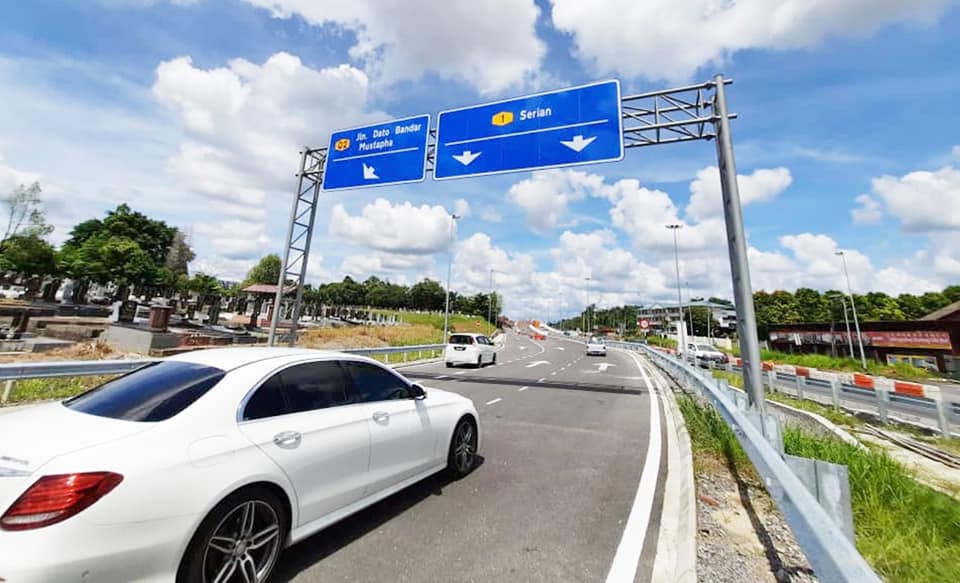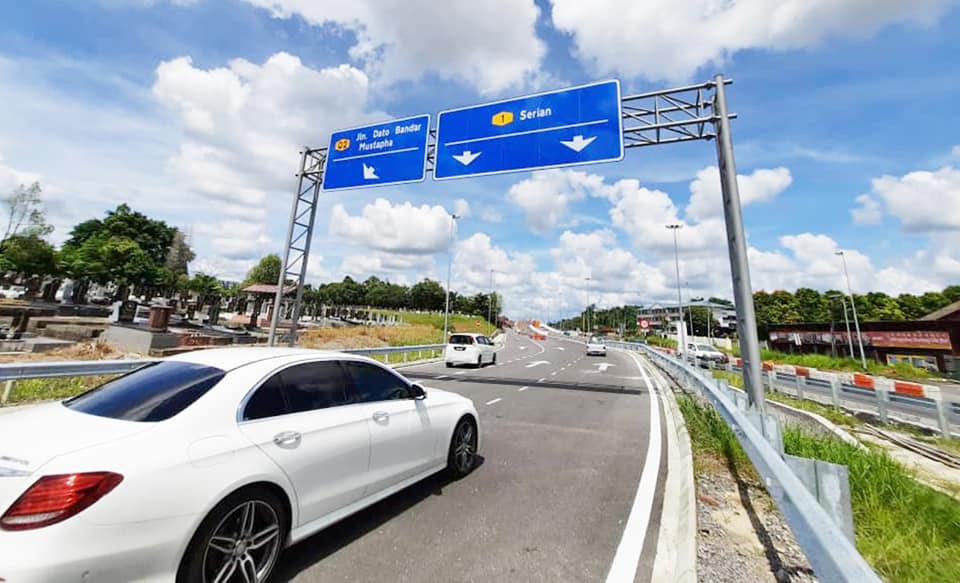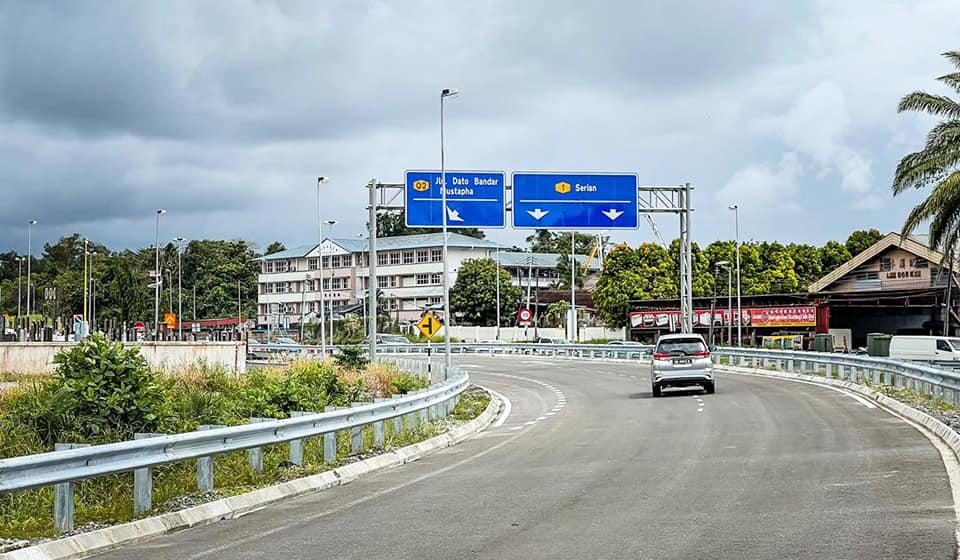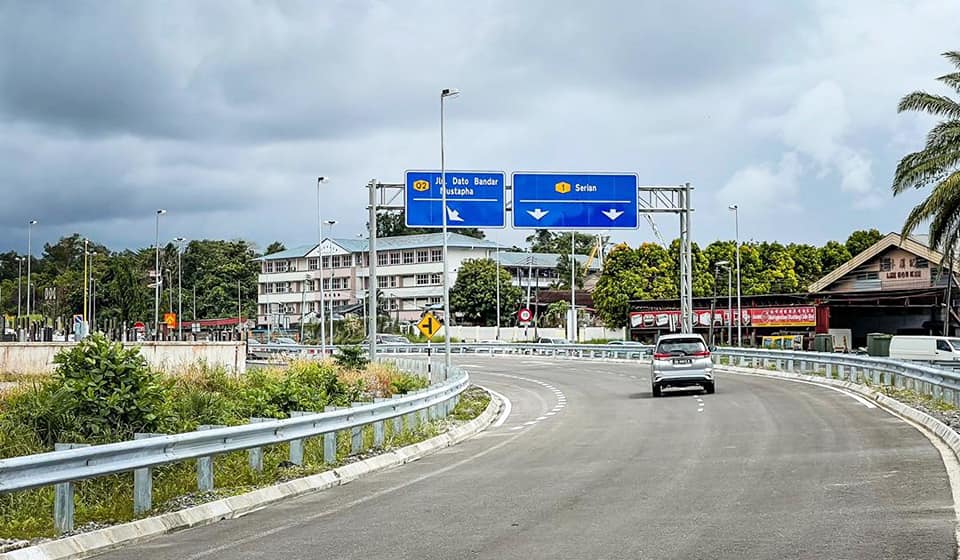 Despite opening the 4 ½ Mile flyover partially for public use, JKR Sarawak explains that it will continue to retain the use of one lane for both routes on the flyover for the time being as some minor works are still ongoing.
JKR Sarawak therefore request members of the public to exercise caution when using the flyover and to follow traffic directions which are put up.
Other flyovers in progress
Besides the 4 ½ Mile flyover, Kuching motorist are now anxious to wait the opening and completion of at least three other flyovers within the division.
These flyovers are located near Kuching Sentral (6th Mile), Kota Sentosa  (7th mile), and Kota Padawan (10th Mile).
These critical projects will definitely smooth out traffic flow along the routes which have experienced heavy traffic as years pass by.
From the looks of it, the Kuching Sentral and the Kota Sentosa flyover projects might be completed this year as progress on these flyovers seem to be closer to completion if compared to the Kota Padawan project.
Nonetheless, it is hoped all these flyovers will be completed soonest so that traffic flow in and out of Kuching will be smooth.