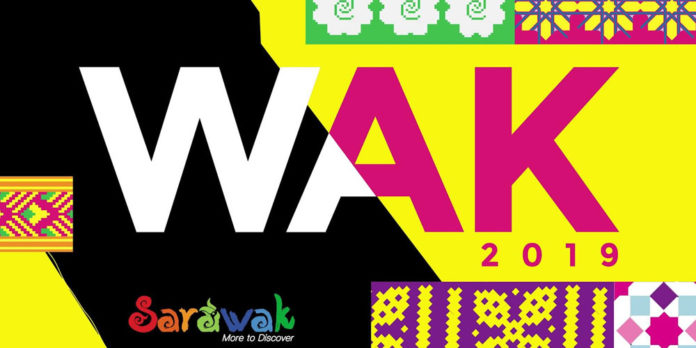 SUBSCRIBE TO MySARAWAKTELEGRAM TO GET NEWS & UPDATES ON SARAWAK.
The organizers of the What About Kuching (WAK) festival is inviting WAK2019 proposal from those interested to organize events during the month of October to submit their proposals.
This was made known during the WAK 2019 Action Call Sundowner Party held last Monday, 15 April 2019.
The festival celebrates arts, culture and lifestyle and it is scheduled to happen from September 28 to October 27 this year.
During the party, Minister of Tourism, Arts, Culture, Youth and Sports Datuk Abdul Karim Rahman Hamzah said that WAK had been receiving great response since it began in 2017.
He added that the festival has potential to become an international event as well and commended the organizers for being more prepared if compared to previous editions.
He also hoped that WAK this time would be even better than last year adding that the Sarawak government is very supportive of the festival.
WAK festival director Donald Tan said he hopes to received more event proposals for this year's event.
Those interested to participate in WAK 2019 can submit their WAK2019 proposals online before 14 June 2019.
If you want to read more about the festival as well as gain personal tips in regards to the event, do read my brief of What About Kuching, and the preview of What About Kuching 2019.