Unique Sarawak arts and crafts are currently being displayed under What About Kuching (WAK2018) Festival at Pullman Kuching.
You see, being in a multi-ethnic region, Sarawak is filled with unique Sarawak arts and crafts that symbolizes our tradition and culture. The intermarriage in between these cultures would assimilate and can be seen in our clothing, our accessories, ornaments and many more.
Every ethnics in Sarawak has its own distinctive creations but somehow, these amazing prices are rarely highlighted locally.
SPECIFICS ABOUT SARAWAK ARTS AND CRAFTS
Distinctively, the Ibans are popular with their colorful beaded ornaments while the Bidayuh are famed with their delicate weaving.
If you look beyond these general traits however, there is so much more to learn and discover about Sarawak ethnics crafting heritage.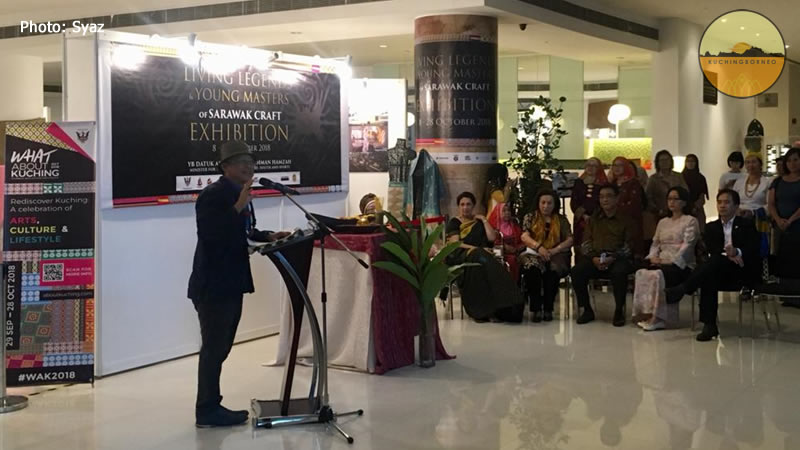 That is where the 'Living Legends and Young Masters of Sarawak Arts and Crafts Exhibition' comes in.
WHAT TO EXPECT AT THE 'LIVING LEGENDS AND YOUNG MASTERS OF SARAWAK ART AND CRAFTS EXHIBITION'
May you be a tourist or even a local, the 'Living Legends and Young Masters of Sarawak Arts and Crafts Exhibition' is a must see!
This exhibition parades an array of Arts and Crafts by well known pioneers of the world of crafts in Sarawak.
Names like Ramsay Ong (batik, bark art and beads), Nancy Ngali (Ikat weaving), and Roselyn Long Lah (Orang Ulu beadwork) are among the few that has their crafts displayed at the exhibition.
What makes this exhibition a must visit is that it not only teaches you on the history of these Living Legends but it also displays the works of upcoming apprentices in the world of Sarawak crafts.
Young Masters, as they call it, proudly continues the legacy to ensure their tradition never dies and even more, to exhibit it to the eyes of the world.
Some of the exhibitions can be seen below.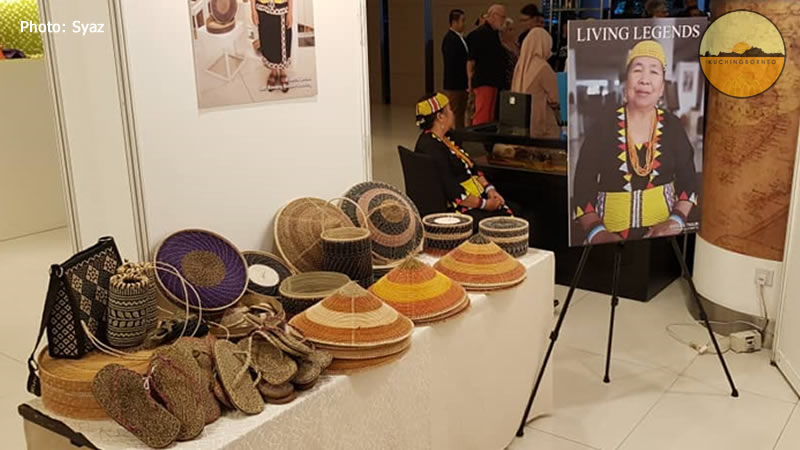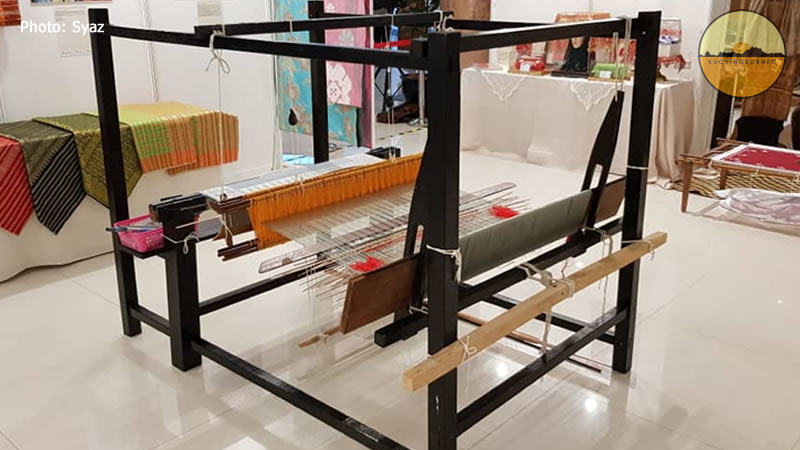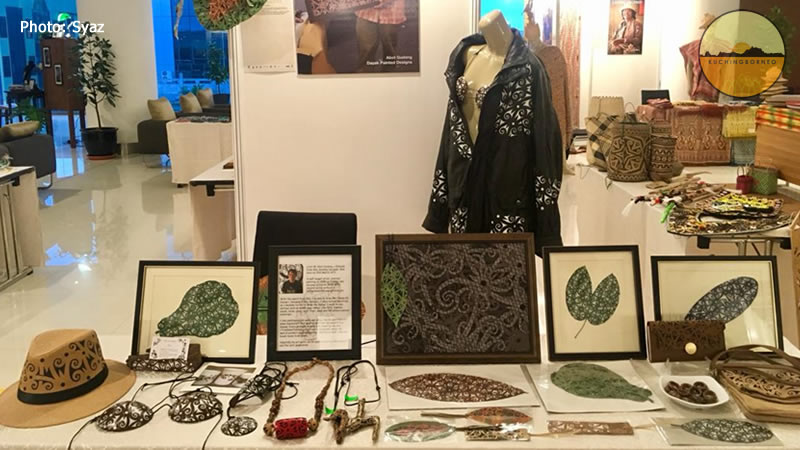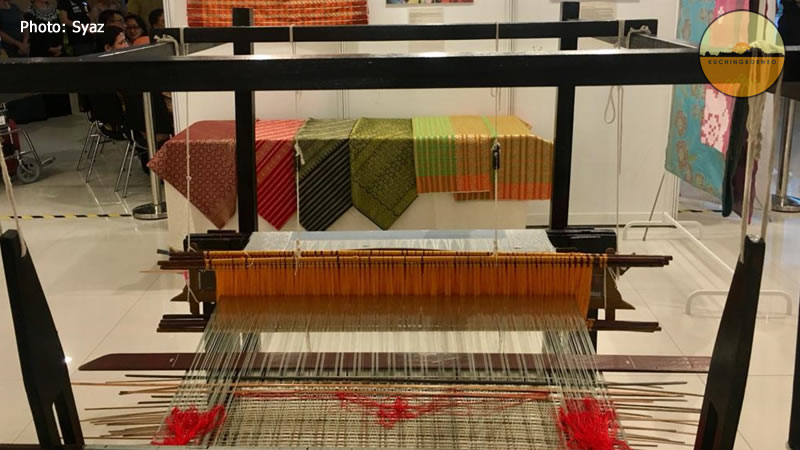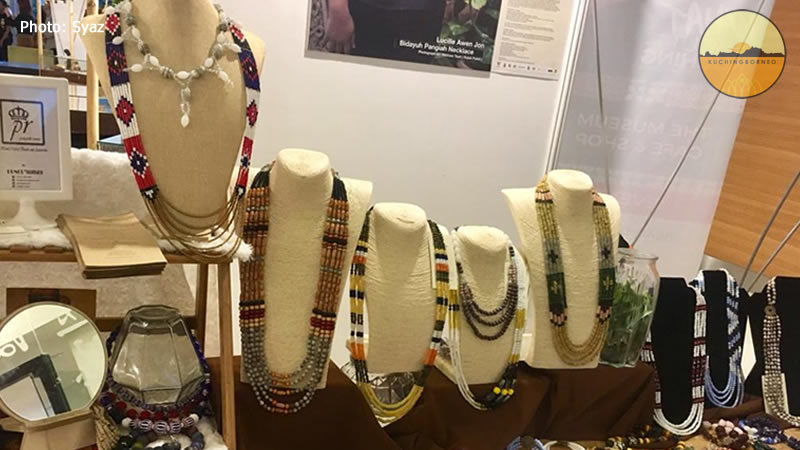 There is more, so if you want to really learn about Sarawak's arts and carts, you should really check this exhibition out.
GOING TO THE EXHIBITION: DATE, VENUE AND AVAILABILITY
The Living Legends and Young Masters of Sarawak Crafts Exhibition is happening at at Pullman Kuching.
If you aren't sure where Pullman Kuching is located, check out the map below.  You could also get great rates at this hotel if you decide to stay over at Pullman.
GET THE BEST RATES AT PULLMAN KUCHING
This exhibition had started on the 8th October 2018 and will go on until 28th October 2018.
Doors for this intriguing Sarawak arts and crafts exhibition open as early as 10 am, and it closes at 8 pm during this date.
Admission is FREE.
ABOUT THE ORGANIZERS
The Living Legends and Young Masters of Sarawak Crafts Exhibition is organized by the Society Atelier Sarawak in conjunction with What About Kuching 2018 Festival.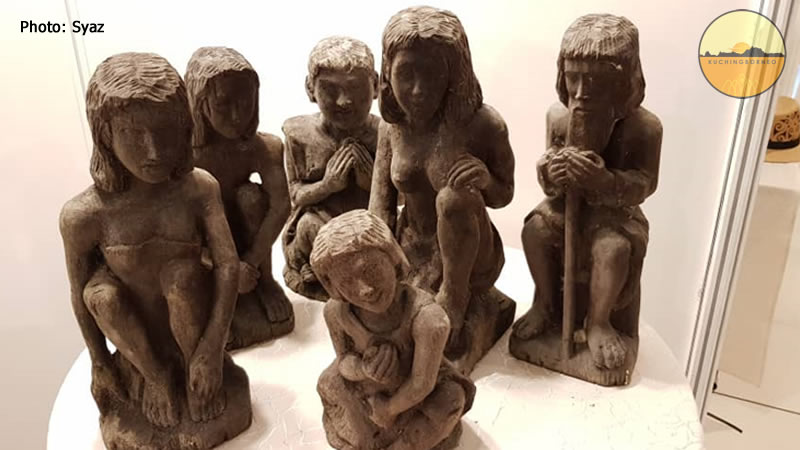 Co-jointly, this Sarawak arts and crafts exhibition is organized with the visit of the World Craft Council's City of Crafts panel of jurors for Kuching's bid as a World Craft City.
That said, don't miss out on exploring the extensive collection of exquisite Sarawak Arts and Crafts while learning more about the history and future endeavors!