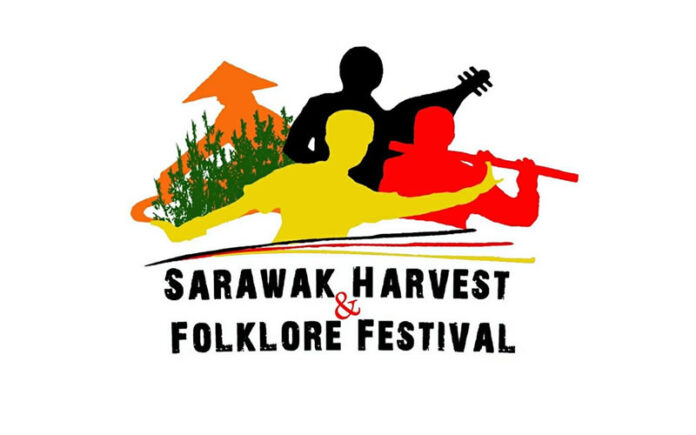 Sarawak Harvest and Folklore Festival (known before this as the World Harvest Festival) take places at the Sarawak Cultural Village with vibrant and exciting highlights organised throughout the 3 days 2 nights event.
Among the highlights of the festival is the Musical Drama, the finals of the Ethnic Beauty Pageant Miss Cultural Harvest Festival as well as the finale concert & workshops organized throughout the festival.
MUSICAL DRAMA
One of the highlights of SHFF is the musical drama, which has so far received rave reviews from both the media and audiences.
The obvious uniqueness that SHFF theme plays have are the fact that the stage will be the whole village itself, and the entire play will envelop the guests in live theatrical scenes.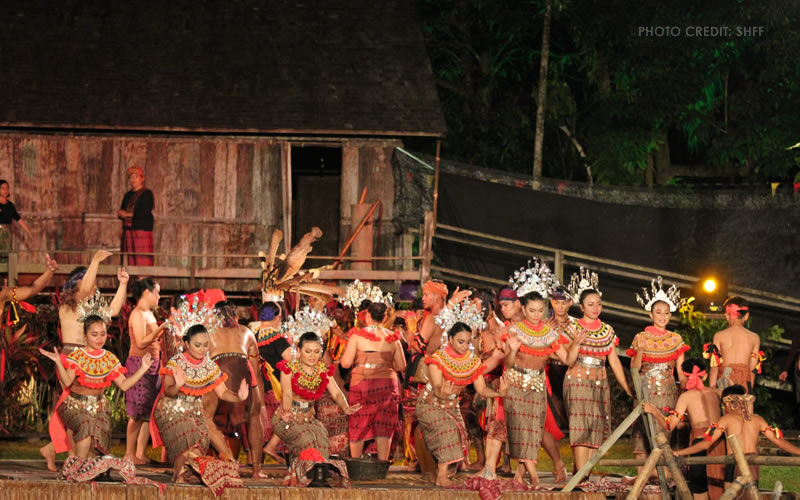 The three Dayak communities' legends will take turns in being featured in SHHF's musical dramas.
Musical dramas during the festivals are not only lively, but very eye-captivating.
ETHNIC BEAUTY PAGEANT MISS CULTURAL HARVEST FESTIVAL
The beauty pageant was introduced in 1999 and unlike the traditional Kumang Gawai where the contestants are of the Dayak community; ethnic beauty pageant is open to all single ladies of any race and nationalities.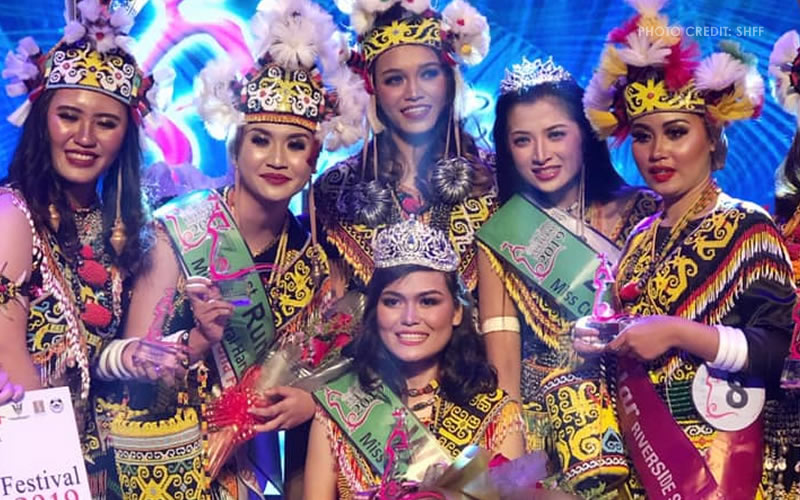 The open application to all single ladies of any race and nationalities is to encourage and attract the interest and participation of non-Dayak to celebrate in a festival that has traditionally associated with the Dayak community only.
The Organiser has always been looking for a woman of quality and substance as the winners of the pageant. The winner must have the grace and poise, articulate with a sound knowledge of Sarawak and its tourism related subjects.
Besides physical attractiveness, the winner must also possess a friendly disposition, charm and the confident for she could be our tourism ambassador.
TICKETS TO SARAWAK HARVEST AND FOLKFORE FESTIVAL
Entrance tickets to the festival are sold at the Sarawak Cultural Village at RM95.00 for adult and RM60.00 for children.
Tickets are also available online for 1-Day PASS and 3-Day PASS.
For more information and booking requirements, you can get in touch with the the festival organizers through:
TIPS TO ATTEND THE SHFF
It is highly recommended that you stay at hotels near the Sarawak Cultural Village if you intend to go to the Sarawak Harvest and Folklore Festival.
This allows you to save on transportation cost, while ensuring you get enough rest for the festival.
FIND HOTELS NEAR SARAWAK CULTURAL VILLAGE
ATMS are not available at the venue (Sarawak Cultural Village) so do bring cash.
The drama happens at night, so if you aren't staying nearby, make prior return trip arrangements.