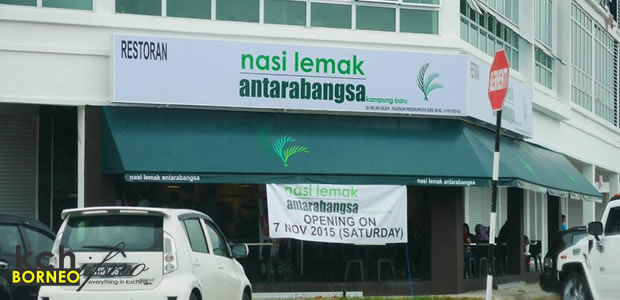 SUBSCRIBE TO KUCHINGBORNEO.INFOTELEGRAM TO GET NEWS & UPDATES ON KUCHING.
Popular Nasi Lemak franchise Nasi Lemak Antarabangsa has opened its first outlet in Kuching at MetroCity Matang.
The outlet, known for now as Nasi Lemak Antarabangsa MetroCity branch is located just behind McDonald's MetroCity in Matang, some ten minutes drive from the Kuching City Centre.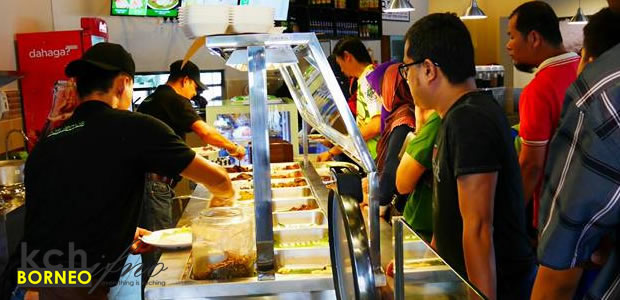 Since its opening on the 7th of November, the shop has had a steady flow of customers with many praising its large variety of nasi lemak.
The food franchise first started as a small stall at Jalan Raja Muda Musa, Kuala Lumpur, but has expanded its business to Miri, Ipoh, Selangor and Kampung Baru.