Developer Chong Kia Hoi Realty Sdn Bhd (CKH Realty), developers of 183-acre MetroCity-Matang New Township have revealed "Matang Sentral" as the name of the new bus terminal proposed, and said to be approved by the Sarawak state government.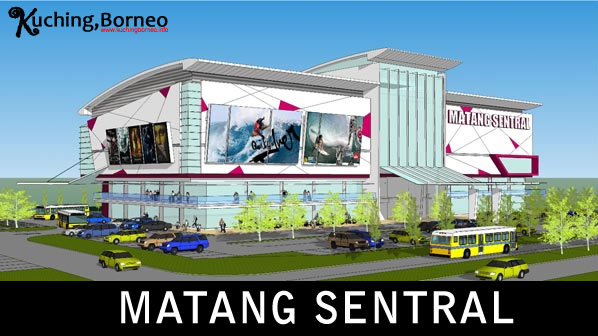 According to news sources, Matang Sentral will feature a 4-storey trade, services and entertainment centre (TSEC) cum City Area Transit (CAT) bus terminal and it will cater for CAT buses travelling on routes from Kuching International Airport, Kuching Sentral, Jalan Batu Tiga, Tabuan Jaya, Kenyalang, Sekama, Padungan, Satok, Bau, Matang, Semariang and all the way to the tourist areas of Damai Beach.


The new facility would also feature public facilities comprising bus bays, taxi stands, commercial van bays, ticketing counters/reload stations and air-conditioned waiting area with Automated Teller Machine (ATM) and closed circuit television (CCTV), while LCD panels will display the arrivals and departures of buses.
Matang Sentral is expected to start next year with completion in 2016.  Another confirmed addition to MetroCity is a KFC drive-thru.