The highly anticipated Merdeka Plaza which sits at prime land in Kuching is expected to open on Sunday, 11 November 2012.
According to Sarawak Bloggers News Tribune, the plaza would house major tenants such as Starbucks, Hush Puppies, Quicksilver, and have Everise as its mian supermarket .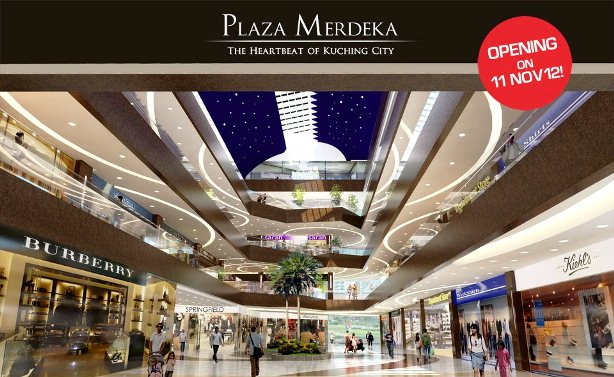 The news portal also said that Pizza Hut, SCR Express and Magic Bite are among the few food tenants confirmed at this large scale mall.
Aside from shopping, the massive mall is also expected to have a five star hotel and a bank, making it a one stop destination for many.