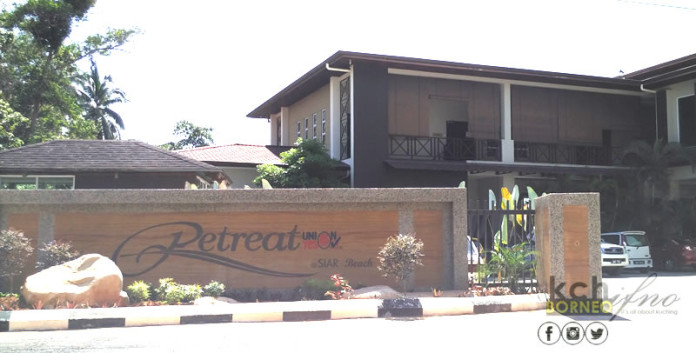 SUBSCRIBE TO MySARAWAKTELEGRAM TO GET NEWS & UPDATES ON SARAWAK.
Lundu Union Yes Retreat & Training Centre (LUYRTC) has been around for quite sometime and is popular among locals as a place to escape the bustling city life. The retreat center is located at the sea side and it has a small private beach with basic sports facilities. Bookings at this retreat centre is difficult during school holidays and weekends, and there are times booking needs to be made months in advance to ensure accommodation.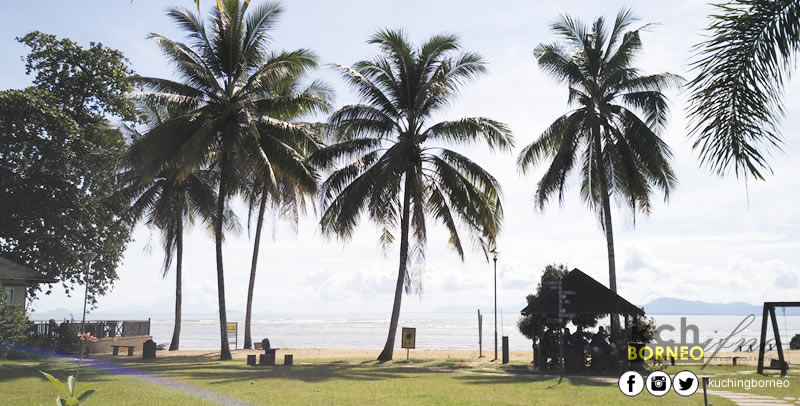 GETTING THERE
The only way to go there is by car, and you will need to charter a van or car/cab to get here. Riding a motorcycle is not recommended due to the distance. By car, be prepared for over an hours drive. Parking is ample, and largely safe.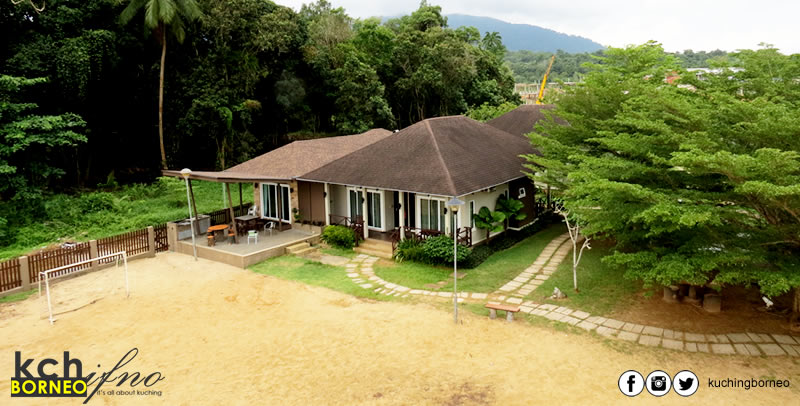 FACILITIES
There are several types of rooms available for rent at LUYRTC with the 3-bedroom Beach Houses priced the highest. Other accommodations include 40 Chalet, Deluxe, Superior Rooms, 2-Bedrooms Penthouse Suites and 10 bedded Hostels.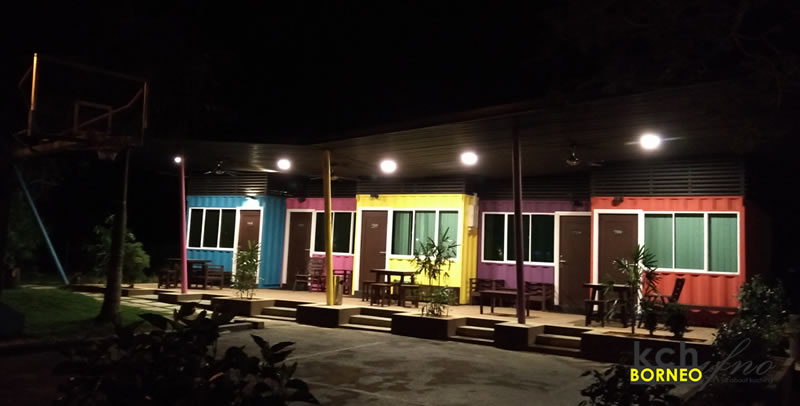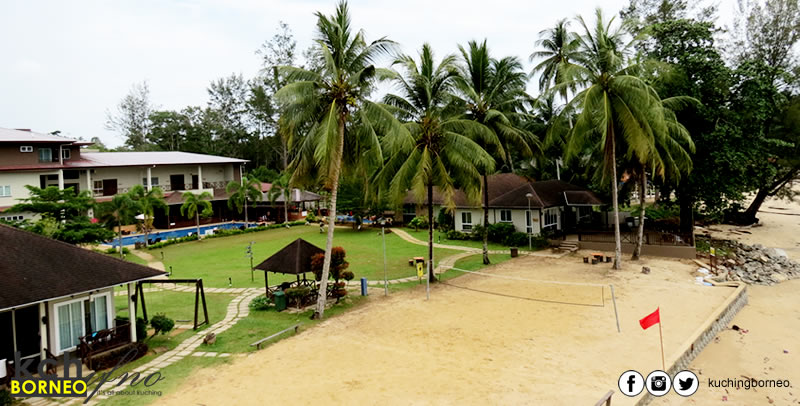 Heated water is provided for guest, but it is inconsistent due to the fact LUYRTC uses solar energy to power its heaters. Water pressure can be low at times. Bedding is okay for a nights sleep but not great. The help (housekeeping) is friendly but during our stay, we did notice there's lack of eagerness for maintenance.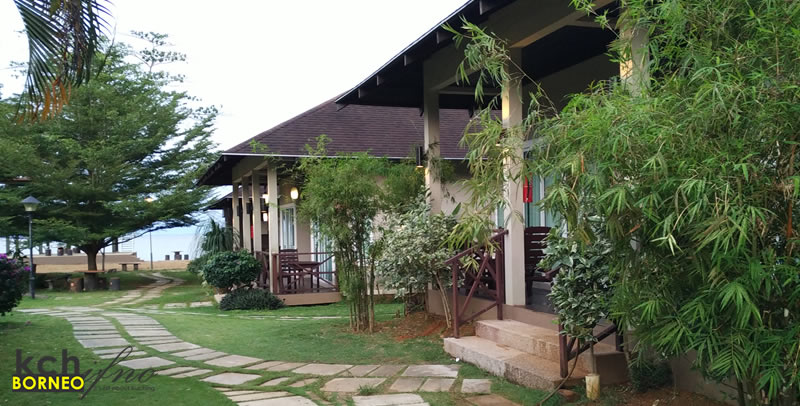 All rooms come with LCD TVs, Coffee & Tea Making Facilities, and of course bathrooms. Do not expect much from the TV channels as they are unclear (with noticeable noise) and basic.  Network coverage to receive phone calls is good, but 3G connection on major networks can be disappointing.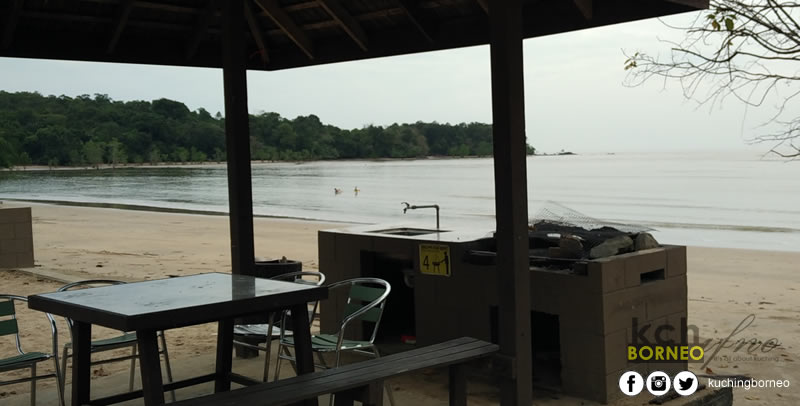 For those wanting to barbecue, there's a few barbecue pits available for rent around the retreat center, and there is two public pools which are always full during weekends.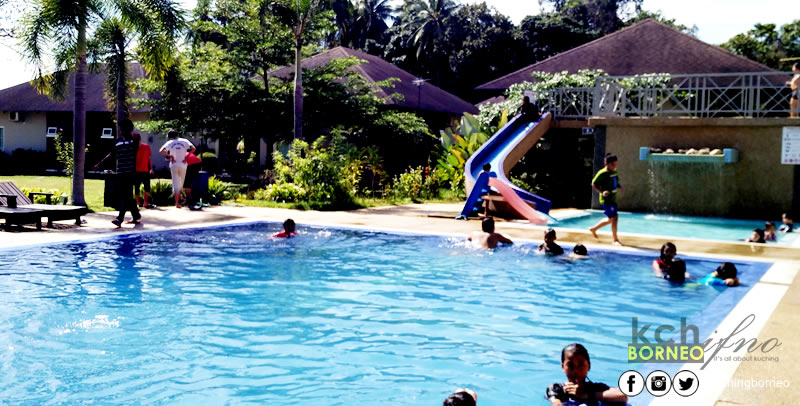 The private beach has volleyball and beach football facilities, and there's a swing and watch tower for those not into sports.  There is also a small basketball court near the cabins.
FOOD
While the retreat center has it's own in-house catering service, it is not highly recommended.  The breakfast is dull and food is average.  If you come late, refills might be a little difficult to get.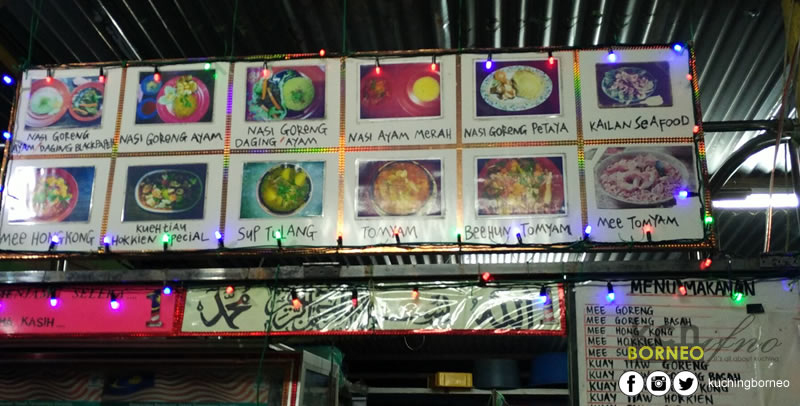 If you have transportation, it would be good to drive out to Lundu town (some 15 minutes drive) to enjoy better selection though you might need a local to know where's the best place to eat.
OUR PERSONAL OPINION
The YES Retreat and Training Center is perfect for a weekend gateway if you have every intention to be away from the busy city life.  We felt having a barbecue at one of the penthouses was just right if you had families or a bunch of friends over.  It's nice and calm here, and the beach nearby gives you that 'holiday mood'. Nonetheless, the lack of maintenance of the facilities, coupled with the disappointing beach and food served might be a cause of concern for those fussy ones.