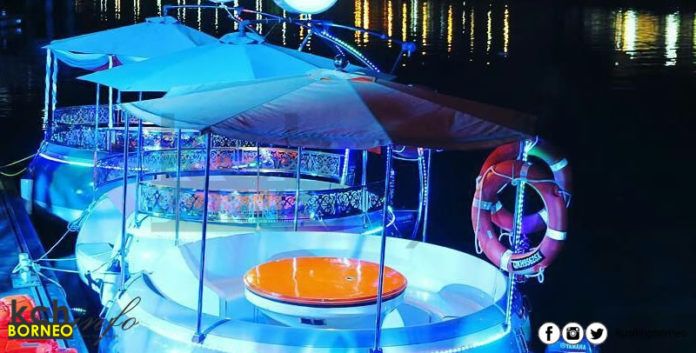 SUBSCRIBE TO KUCHINGBORNEO.INFOTELEGRAM TO GET NEWS & UPDATES ON KUCHING.
The Sarawak River had another attraction added to it yesterday when Sanjung Inspirasi Sdn Bhd introduced six units of 'donut' boats at the Kuching Waterfront.
The boats,  all roofed,  have a table in the centre to enable guest to enjoy snacks while riding on the boat.
Guest on the boats can expect to enjoy scenic rides along the Sarawak river which has an amazing view of many places of attraction.
It was understood that such boats were also available in other states in Malaysia and China.
The cost for a ride on the boats is not known yet.