SUBSCRIBE TO KUCHINGBORNEO.INFOTELEGRAM TO GET NEWS & UPDATES ON KUCHING.
Kompleks Dewan Undangan Negeri (DUN) lama di Petra Jaya akan diubah suai dan dinaik taraf menjadi sebuah pusat persembahan seni di dalam masa terdekat.
Laporan akhbar Borneo Post memetik Timbalan Menteri Pelancongan, Kesenian dan Kebudayaan Sarawak Datuk Lee Kim Shin, berkata bahawa pihak kerajaan Sarawak bercadang melaksanakan projek naik taraf bangunan bersejarah itu pada tahun hadapan.
Tambah Kim Shin, Kerajaan Sarawak telahpun bersetuju menaik taraf Kompleks DUN kepada sebuah pusat persembahan seni kerana ketiadaan pusat seumpamanya di Sarawak buat masa ini.
TENTANG KOMPLEKS DUN SARAWAK
Bangunan DUN Sarawak yang lama telah dibina pada pada tahun 1973 dan dibuka secara rasminya oleh Yang Dipertuan Agong pada Ogos 1976.
Ianya telah digunakan untuk persidangan Dewan Undangan Negeri Sarawak selama 33 tahun, yakni sehingga tahun 2009.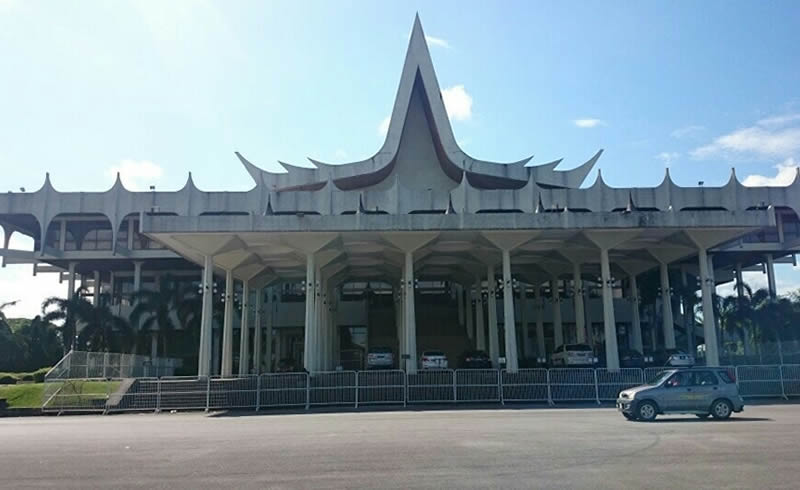 Bangunan tiga tingkat itu mempunyai dewan yang boleh menempatkan 1,000 orang pada satu-satu masa, dan ruangan pejabat di tingkat atasnya kini digunakan oleh beberapa agensi berkaitan kerajaan sebagai pejabat rasmi.