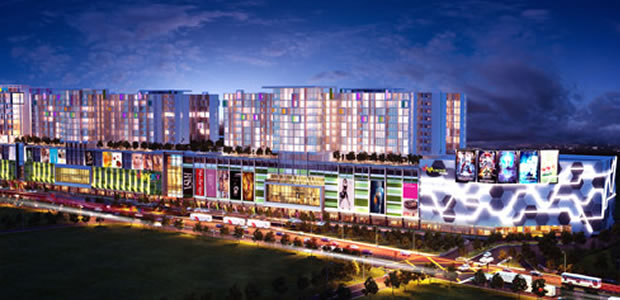 SUBSCRIBE TO KUCHINGBORNEO.INFOTELEGRAM TO GET NEWS & UPDATES ON KUCHING.
VivaCity will open its doors to the public this coming 18 November 2015. The opening will see customers utilize some 3,000 parking bays it has, with over 90 percent of the mall already having a tenant.
The anchor tenants of this new megamall would be Parkson, Everise and TGV Cinemas. TGV Cinemas would be featuring IMAX for the first time in Kuching.
According to its floorplan, there would be 13-ways to enter and exit the mall.
Below are the tenant mix at VivaCity as released by their Facebook page: