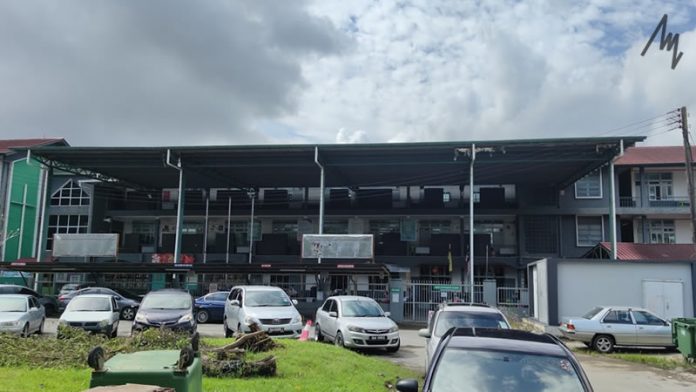 St. Joseph's Private Primary School Kuching is a Catholic School managed by the Board of Directors, St. Joseph's Private School Management Berhad (Company No. 981967-X).
It's first intake was in January 2012 with once class of Primary 1 and once class of Primary 2.
The Primary School provides education following the Malaysian national curriculum for pupils aged 7 to 12 years (Primary One to Six).
These students sit for the national Malaysian examinations.
ENROLLMENT
St. Joseph's Private Primary School Kuching welcomes both foreign and local students, with the teacher : student ratio highly controlled to ensure a conducive learning environment.
Application can be made using this form. (Please inform us if the link is broken)
No boarding facilities are available in the school.
FEE STRUCTURE
The fee structure here is to give you a general idea on how much you may need to spend to study in St. Joseph's Private Primary School Kuching.
Registration fee (non-refundable) : RM300.00
Assessment fee (non-refundable) : RM100.00
Admission fee (non-refundable) : RM3,000.00
Tuition fees (non-refundable): See table below.
Download the full fee list. Fees subject to changes.
ACADEMIC & CURRICULUM
St. Joseph's International School Kuching follows the Malaysian National Primary School Curriculum.
Subjects offered are: Bahasa Melayu, English Language, Bahasa Cina, Pendidikan Moral, Pendidikan Jasmani/ Kesihatan, Mathematics, Pendidikan Seni, Music, Science/ Reka Bentuk Teknologi, Computer Studies
Studentsare not only taught in the Malaysian syllabus in English but are also introduced to the Singapore syllabus.  Mathematics and Science are taught in both Bahasa Malaysia and English.
Chinese is a compulsory subject and is allocated 10 periods a week.  Catechism and computer studies are also added into their learning.
SCHOOL HOURS

St. Joseph's Private Primary School Kuching is a single session school. Its school hours are from 7.30AM – 3.300PM weekdays.
Extra Curricular Activities (ECA) are conducted during weekdays according to the ECA taken.
LOCATION
The school current building used to be used by SK St Joseph, before it was handed over to the church to be used by the St Joseph Group of Schools in December 2020.
St. Joseph's Private Primary School Kuching
Lot 196, Section 19, KTLD,
Jalan Nagor, off Jalan Satok,
93400 Kuching,
Sarawak, Malaysia
IMPORTANT
Effort has been made to make the information here as accurate as possible.  However, there may be instances where the information may be outdated due to changes not noted to us.  We therefore do not take responsibility for any error in information provided here as we are not linked/paid to provide this information.  For latest information on this place, kindly visit the official website.
If you find updated information worthy for an update, kindly contact us on Facebook and we will update the information here accordingly. Thank you.
Recommended reads
Find a hotel in Kuching