KUCHING – The Sky Lounge of RMH Astana Wing is screening all FIFA World Cup 2018 shown between 10:00AM to 01:00AM on weekdays, and 10:00AM to 02:00AM on weekends.
The matches would be shown from 14th June to 15th June. It includes tha final match of the World Cup 2018.
A simple launched of the screening was held at the Sky Lounge yesterday with a full house then watching the massive win of home team Russia against Arab Saudi.
Guest coming to the Sky Lounge during the 4PM to 9PM happy hour time can also enjoy a mug of free draft beer for every draft beer purchase.
In addition to the buy one free one draft beer promotion, a must try special Russia Breeze Cocktail is also served.
Last but not least, guest can also win the original World Cup jersey with every purchase of one bucket of beer.
A minimum spend of RM100 during the whole FIFA World Cup 2018 would also entitle guest to a special lucky draw with prizes worth RM13,000 to be won.
For more details on the World Cup  2018 promotion, contact Riverside Majestic Hotel Sky Lounge at +6082532222 ext 5701.
Equal FIFA World Cup 2018 promotion is also available at the Rajang Lounge located at RMH Astana Wing's sister hotel, the Grand Margherita Hotel.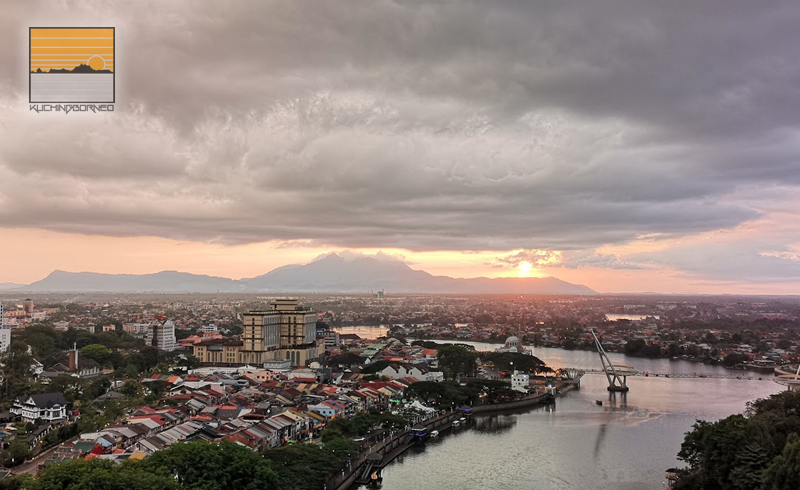 In case you didn't know also, the RMH Astana Wing Sky Lounge is the highest open to public sky lounge in Kuching and it offers the best view of Kuching City.