SUBSCRIBE TO MySARAWAKTELEGRAM TO GET NEWS & UPDATES ON SARAWAK.
The 4th international cruise ship disembarked in Kuching, signalling more tourist arrivals in the Cat city.  The MV Orion II carries 119 passangers and crew with many coming from Australia, New Zealand, UK and the US.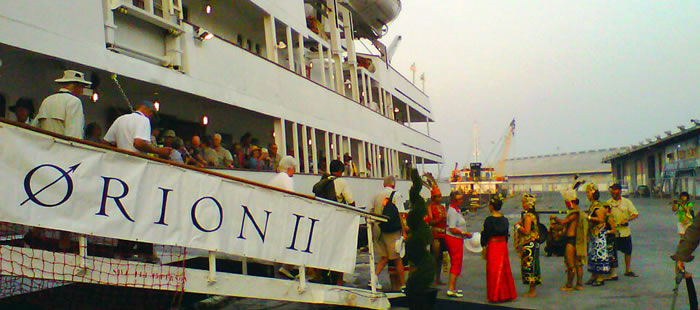 The passangers of the MV Orion II were treated with a cultural reception by Sarawak Tourism Board upon disembarking.  They were also brought on tours around the city which include the Sarawak Cultural Village, Matang Wildlife Centre and Annah Rais Longhouse.