The second Kuching international Bikers Week (KIBW) will be held over the weekend (13-15 October) at CityOne Megamall with some 4,000 bikers from all over the world expected to converge at the festival.
The highlight of the whole event is stunts by Aaron Twite, a world famous bike stuntman.  Twite is scheduled to perform during during the whole three days, but schedule of his performance had not been uploaded at the website when I was writing this article.

According to a report by the Borneo Post, other activities during the KIBW include motorcycle and accessory showcases, trade fair, talent contests, bike clinic and powerful performances featuring some local artistes.
The KIBW Facebook Page also announced that there would be several exciting titles to be won during the KIBW including the Bike of The Year, Miss KIBW, Mr KIBW and Battle of the Bands.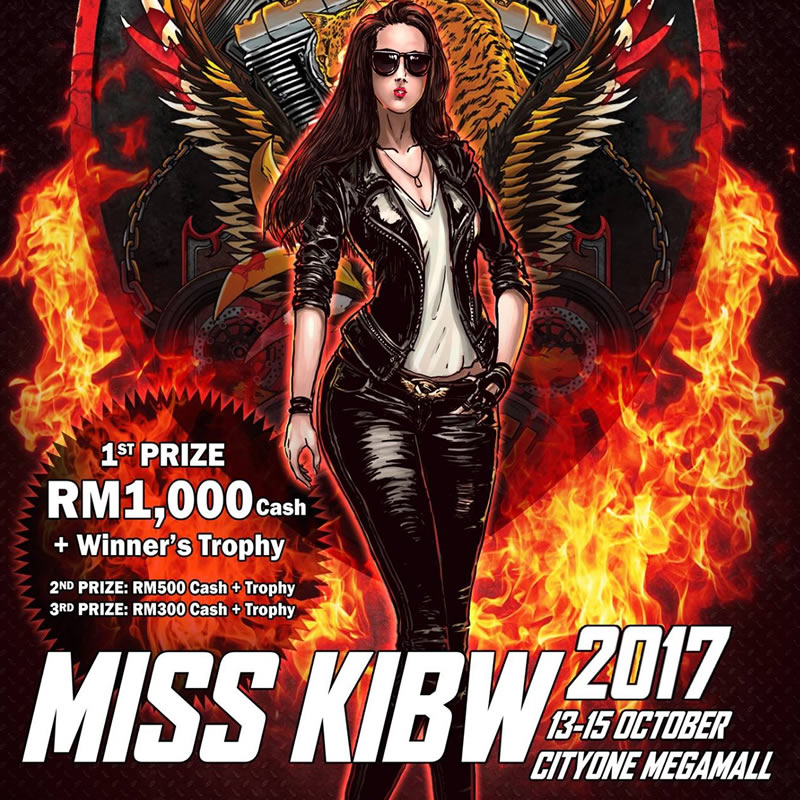 HOW TO GET TO THE KIBW
If you are not riding, UBER is the official ride during the whole event, so it's likely you get to enjoy discounted rides over the ride sharing service.
Else, the map to CityOne Megamall as embedded will likely help.
HOTELS NEAR KIBW
If you are planning to stay in town during the KIBW, there's several hotels which are perfect for the event.
For those not familiar with Kuching City, I've prepared the hotel search box below to ease your search of a hotel below.
For more details, visit the official KIBW site, or if you are already coming, you might want to book a hotel room in advance to ensure you have to stay, and get better rates.