SUBSCRIBE TO KUCHINGBORNEO.INFOTELEGRAM TO GET NEWS & UPDATES ON KUCHING.
Kuching City and Sarawak River Half Day Tour is perfect if you want to indulge in its kaleidoscopic heritage and settle in for a captivating tour around historic landmarks, cultural stops, and the Sarawak River!
Get picked up from your hotel within the city, and immediately begin exploring the world's first-ever cat museum dedicated to exhibiting one's love and appreciation for felines.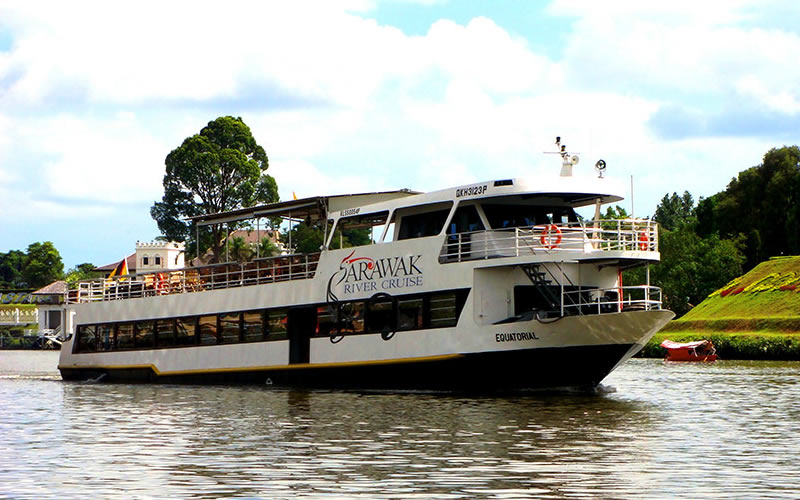 Quirks aside, formally introduce yourself to Sarawak's vibrant history and culture by taking in the extensive collection of knowledge at the Natural History Museum and Art Museum.
On the way to the next stop, pass by the magnificent State Mosque of Kuching and head towards the City Mosque to marvel at its majestic architecture finely illuminated by the light of the sun!
Next, stroll along the bustling streets of Old Kuching to encounter a maze of vendors, food stalls, cafés, and restaurants lining the narrow alleyways.
Walk among locals and buy a trinket or two as you discover exquisite local wares while enjoying the locals' warm hospitality!
Finally, make your way to the city's stunning esplanade to prepare for a cruise along the Sarawak River. Whether you choose to tour in the morning or in the afternoon, the palatial magnificence of The Astana and the golden peaks of the New Sarawak State Legislative Assembly Building are iconic sights to behold! Bask in the city's dreamy ambiance and complete your half day Kuching adventure at an unhurried pace.
Kuching City and Sarawak River Half Day Tour is a tour worth every penny.