JALAN MAIN BAZAAR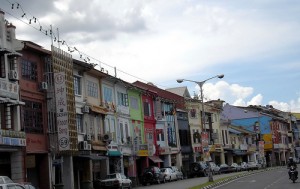 What you can find: Carpenter street is famous for souvenior hunting among many tourist, including locals. You can find practically everything here, from key chains, Sarawak Layer Cake, blow pipes, Orang Utan dolls and many more. Prices may vary, but it is advisable to bargain.
Location: Located just across the road from the Kuching Waterfront.
Major landmarks: Kuching Old Post Office, Kuching Waterfront, Chinese Museum, Tua Pek Kong
Location of Google Map here.