Plans are on-going to build a new hotel in Kuching under the Promenade hotel chain. The hotel design which has been shared on social media networks reveal that it would be located at the vacant land in the middle of Kuching City nearby the current Urban Transformation Center (UTC).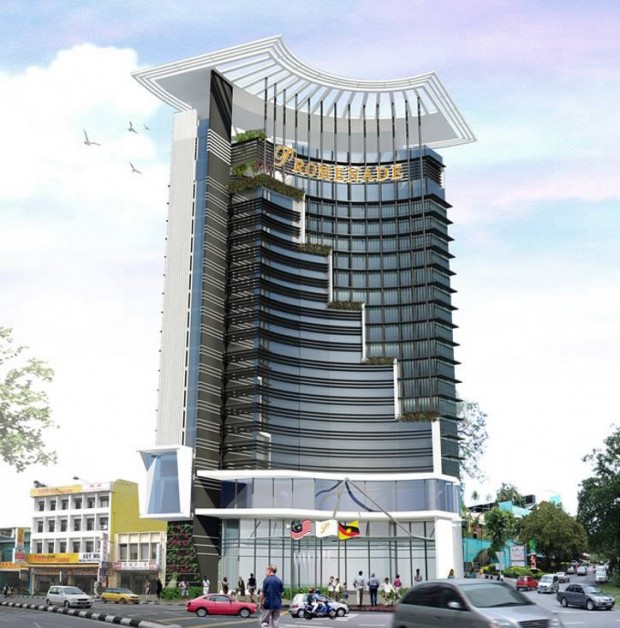 Promenade Hotel, is managed by Promenade Sdn Bhd and it started in Sabah. The hotel chain offers accommodations in several other cities in Sabah, Sarawak and China.
According to our information the hotel would be a 22-storey hotel and is scheduled to open its doors in 2018.
If Promenade Hotel does open a hotel in Kuching, it would be the first ever in the city.