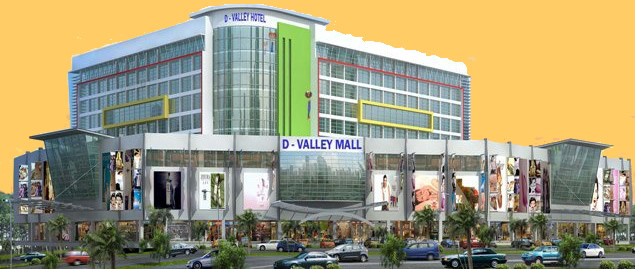 Introduction
D Valley Mall, Apartment and Hotel is a new commercial development located at the up-coming commercial centre of Simpang Tiga in Kuching.  The mall is strategically located nearby other malls and is expected to give many other established malls a good run for their money.

Year Operational:
Expected to be fully completed in 2016

Parking Bays:
Approximately 1,500

Number of floors:
4-Storey Mall with 2 storey basement car-park and on top is a 7 storey Service Apartment Hotel

Operating hours:
unknown
What's special here:
N/A
What needs to be improved:
N/A
Amenities & type of shops available:
Boasting of 560 retail units for international, regional and local brand fashion stores, specialty stores, concept stores, bookstores and food outlets.

Address: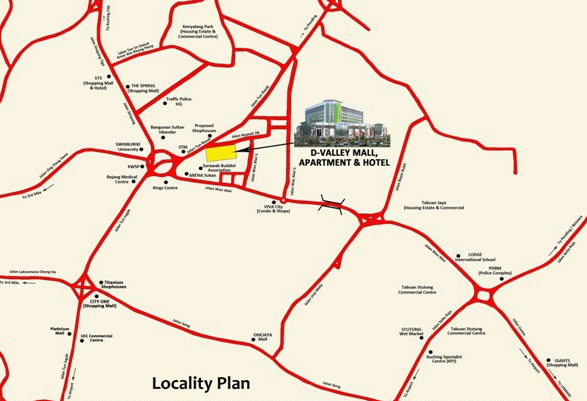 Contact Number:
Tel : N/A
Fax : N/A
Website: http://www.d-valleymall.com.my