Four rows of uniquely designed shoplots are currently under aggressive construction in Jalan Setia Raja, Kuching.
2ndPrecinct is an upcoming shopping destination which consists of 26 units of 3 storey shophouses at the BDC-Stutong Roundabout.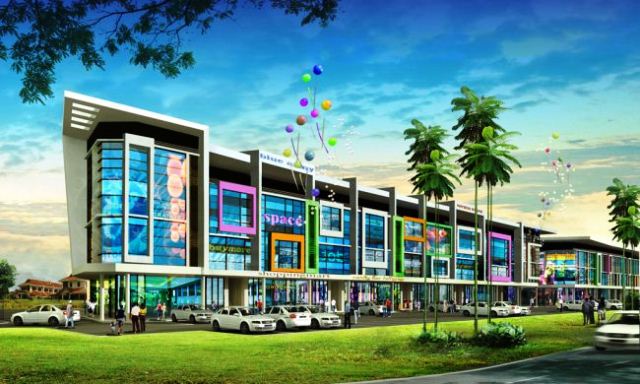 Construction on the project is currently on-going, and it is visible from the road side. IT shopping mall OneTJ is located just in front of the shoplots.
The location of 2nd Precinct is good considering that it is sandwiched between up-coming Tabuan, and BDC.  However, lack of better road access into the shopping area may be a huge obstacle for it to prosper.
Those interested to know more on this project are advised to contact 082-333112.