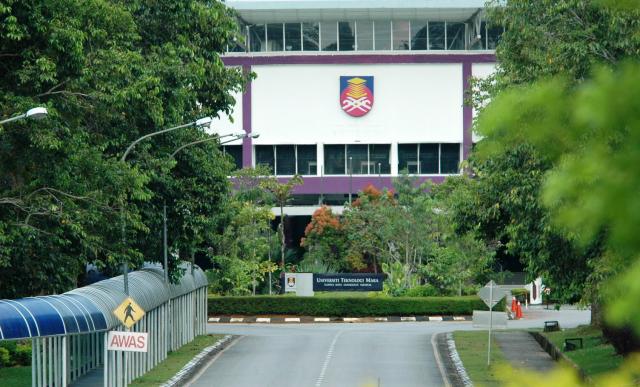 Description & History
Universiti Teknologi Mara (UiTM) Sarawak or previously more popular as UiTM Kota Samarahan is a branch campus of Universiti Teknologi Mara which is based in Peninsular Malaysia. It was first housed in the Batu Lintang Teachers College in the early 70's, but has since been moved to a permanent campus in Kota Samarahan, with a branch campus in Mukah.
The university started with four programmes with 94 students, but has since grown to offers 26 programmes ranging from certificate to PhD level, through various modes such as full-time, off-campus and e-PJJ (distance learning), with a current enrolment of about 4,000 full-time (80% residential) and 800 part-time students.
Unconfirmed rumours have stated that the university intends to be independent from it's parent university to form what would be a full fledged university based in Sarawak.
How to apply into UiTM Sarawak
Undergraduate – Applications for Diploma or Bachelor's degree programmes can be made through the University Center Unit/ Unit Pusat Universiti (UPU) or online via the Student Intake Administration Division, Ministry of Higher Education
Part-time/ Off-campus and Distance Learning Mode of Study – Applicants may directly contact the respective faculty/ centre which offers such programmes for further information.
Admission Requirements
Diploma Programmes – Pass in SPM with at least 5 credits in Bahasa Malaysia, Mathematics and 3 other stipulated subjects. Applicants must have at least a pass in English.
Bachelor's Degree Programmes – Pass in STPM with at least a grade C in 3 subjects or Diploma in the relevant field with a minimum CGPA of 2.0 or Matriculation.
Courses offered
Bachelor Degree: Accountancy (HONS.), Administrative Science (HONS.), Business Administration (HONS.) Finance, Business Administration (HONS.) Marketing, Office System Management (HONS.)
Diploma: Accountancy, Art And Design (Graphic Design & Digital Media), Art And Desing (Fine Art), Banking, Building, Business Studies, Computer Science, Civil Engineering, Electrical Engineering, Environmental Health, Information Management, Nursing, Office Management & Technology, Planting Industry Management, Public Administration, Quantity Surveying, Science, Sport Studies, Tourism Management, Chemical Engineering
Pre-Diploma: Commerce, Science
Facilities (Only main facilities listed)
Library, Good sporting facilities for football, athletics, Bus station, bus services for students residing outside campus, covered walkways to hostels, separate male and female dormitories, cafeterias, dining halls, adequate parking spaces, traffic officers, mosque, health centre, photography studio, book shop, ATM machines, auditoriums, computer labs, student centre, lecture halls, engineering labs/workshops
Map/Location
Jalan Meranek, 94300 Kota Samarahan, Samarahan, Sarawak.
Tel: +082677500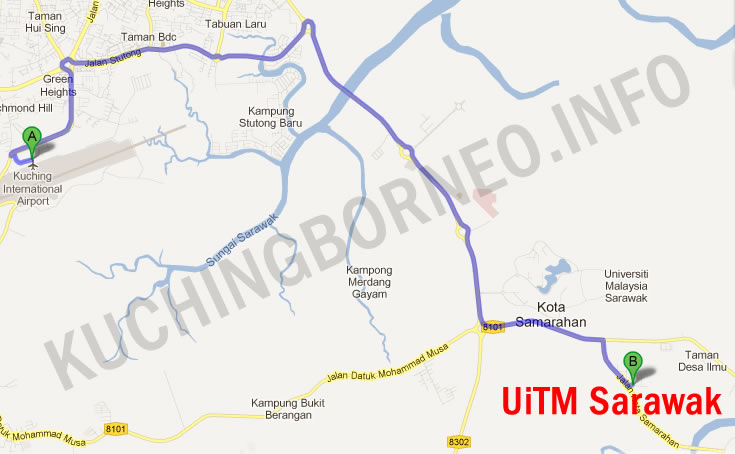 Website: http://sarawak.uitm.edu.my/