The Borneo Post is the largest English-language daily newspaper on the island of Borneo, and it was established in 1978. It is priced at RM1.00.
Circulation of this daily is wide in Kuching with newsstands normally ordering hundreds of copies which are snapped up by the afternoon.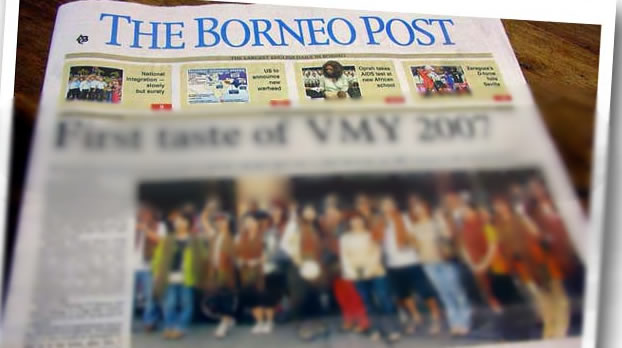 It is widely circulated in the Sultanate of Brunei and the Malaysian states of Sarawak and Sabah, all on the northern coast of the island.
The daily's headquartered is in Kuching, and its current editorial staff of about 200. In January 2007, the Sunday Post was launched, together with the website.
For 2006, The Borneo Post had an ABC-audited circulation of 86,000. At 2007 The Borneo Post ABC-audited circulation had reach over 96,000.
Office Address:
2nd Flr Crown Tower,
Jalan Pending,
93450 Kuching, Sarawak.
Website: www.theborneopost.com.my
Telephone: +6082-485 111