Kuching is home to one of the largest and best traditional music festival in the Asia. The fest itself attracts not less than 20,000 music lovers from across the globe with a ratio of 65% being foreign tourist.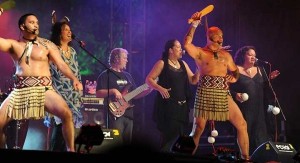 The gem of the festival is the unique jams held during the workshops, and this fest is regarded as a must go by many.
WHEN:
It's held annually, during the second week of July. Doors open from 10AM-1AM the next day.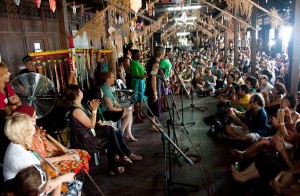 WHERE:
At the foot of mystical Mount Santubong, within the compounds of the Sarawak Cultural Village.
HOW TO GET THERE:
Organizers normally prepare a shuttle bus to the event from popular hotels in Kuching City. You can also drive up, but you will still have to take a shuttle van from Santubong Resort (2km from the venue) as the entrance to the venue will be closed to public.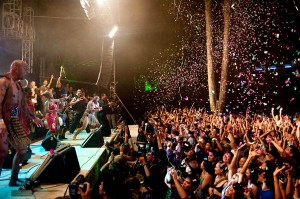 TICKET PRICE:
RM85 (USD29) for Friday & Sunday, RM120 (USD37) for Saturday. 3-day passes go for RM260 (USD87).
Children below 12 are charged RM55 (USD19) per day or RM 150 (USD50) for 3-day passes.
WHY MUST YOU GO:
The fest itself is dubbed Sarawak's biggest party, as young teenage revelers would pack the concert area by night. Apart from that, the evening workshops have always been accorded high praise by many, and the location of the fest, which is inside the award winning Sarawak Cultural Village ensures this fest lives up to the tag of being 'very Sarawakian'.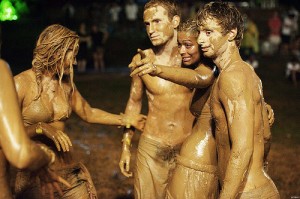 You also have local Sarawak dishes available around the fest, including the popular tuak (rice wine). The festivities never ends with just that as many bring their own mat to lie down on their preferred spot to enjoy music without any language, religion or ethnicity boundaries. Blend that to the fact that it has rained practically at every RWMF, the event is an awesome festival in the rain.  The festival itself has been selected as Songlines Magazine numerous times as being one of the top 25 music festivals in the world.
WEBSITE: www.rainforestmusic-borneo.com